McGoldrick's consolidated election schedule proposal aims to increase voter turnout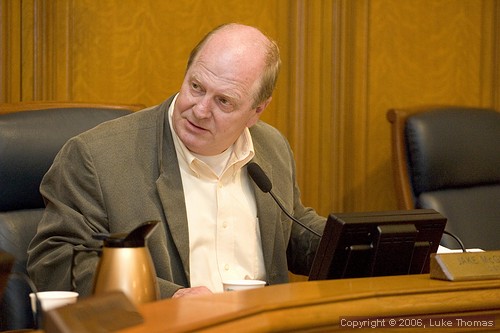 Supervisor Jake McGoldrick's proposal aims to increase voter turnout and save tax dollars by combining local, state and federal elections on the same ballot.
Photo(s) by Luke Thomas
July 1, 2006
Records show San Francisco voter turnout has been declining for decades, yet one supervisor says simply changing local elections to even-numbered years could bolster turnout and save tax dollars.
Supervisor Jake McGoldrick is sponsoring legislation to consolidate all local, state and federal elections on one ballot. As a result, the City would save approximately $3.4 million every two years in reduced expenditures, according a report from the controller's office.
And it would make the system more democratic, Supervisor McGoldrick said.
A history of voter turnout, provided by Senior Legislative Analyst Andrew Murray, indicates 20% more voters participate in gubernatorial or presidential elections over local elections.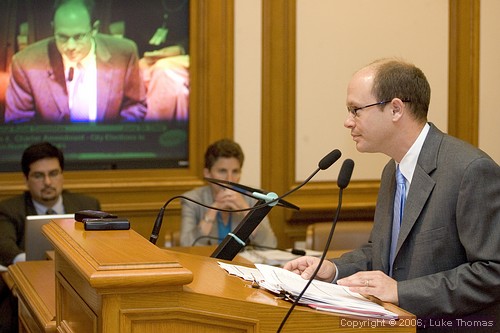 Senior Legislative Analyst Andrew Murray
Supervisor Sean Elsbernd countered with his preference for local elections occurring on their own dates and said voters may be overwhelmed with an overcrowded ballot.
"As much as there may be more voters voting, I like the fact that our local races are on their own dates," Elsbernd said.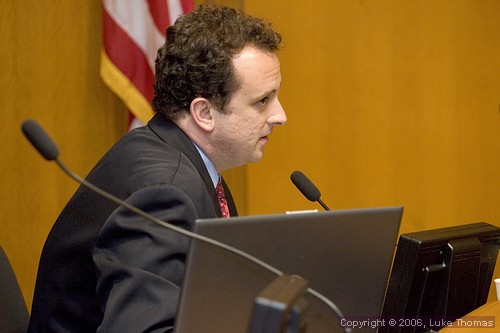 Supervisor Sean Elsbernd
Undeterred, McGoldrick reiterated his faith in the electorate and its ability to vote with local elections added to the ballot.
"I want this to go to the November ballot. This should be decided by the voters of San Francisco. This is all about them. The law should be voted on by the electorate," McGoldrick said.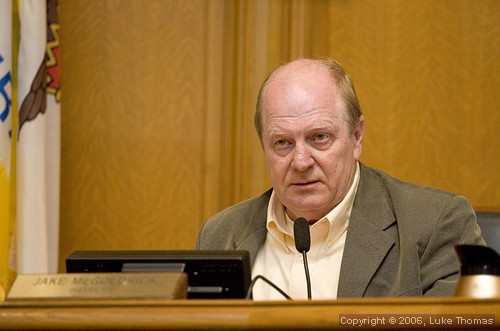 The committee voted to forward the proposal to the Board for consideration but without recommendation.
####