Bell weather political vote
on Waterfront development today

October 18, 2005
A $218 million waterfront development heads for a bell weather vote before the Board of Supervisors today.
While Mills Corporation will legally hold right of development to March 2006, a board vote casting doubt of fiscal feasibility today would signal possibly irretrievable loss of political support.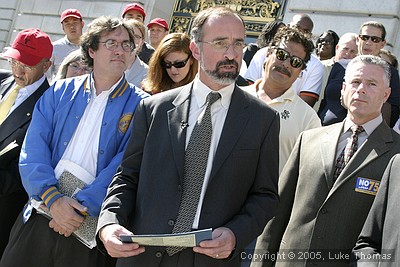 Labor and Mills representatives
combine for Mills' waterfront development support
Photo(s) by Luke Thomas
The Government Audit and Oversight Committee yesterday sent the question of financial feasibility to the full board with a 'do not pass' recommendation.
With Supervisors Aaron Peskin, Sean Elsbernd, and Chris Daly seated on the committee, the 'do not pass' recommended was affirmed on a 2-1 vote.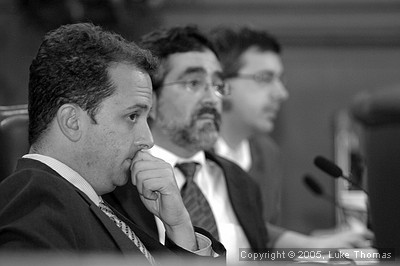 Supervisor Elsbernd observes "fiscal feasability",
but encourages full-board analysis and consideration.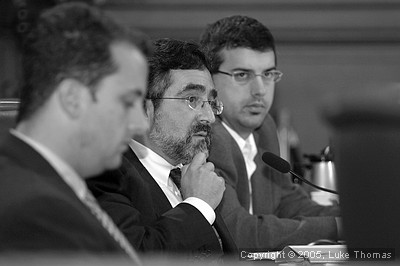 Supervisor Peskin most concerned about the YMCA's ability
to fulfill their financial commitment of raising $30 million
for the project.
Supervisor Daly asserted that tabling the measure in committee would have sent a stronger message.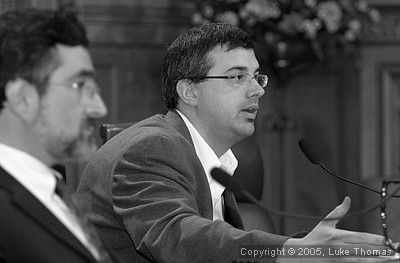 ####