Hallowed Eve in the Mayor's Office of Communications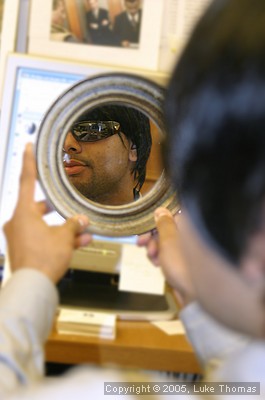 Photo(s) by Luke Thomas
By Luke Thomas
Commentary
October 31, 2005
As part of an ongoing effort to find creative ways of avoiding tough and hard-hitting questions from journalists, staff members of the Mayor's Office of Communications are resorting to self-disguise.
Upon entering the flamboyantly staffed office today, communications staff members scurried beneath desks only to emerge moments later claiming foreign identities and unable to speak or understand English.
One staff member, wearing a cheap and tarty wig and $8 Parisian sunglasses, went as far to claim he was a member of Sicily's legendary La Cosa Nostra.
After several double-takes it became clear that the jet-black don was none other than Communications Officer, Francisco Castillo, who later claimed he had forgotten to remove the wig after a night out on the town frequenting his favorite haunts the evening before.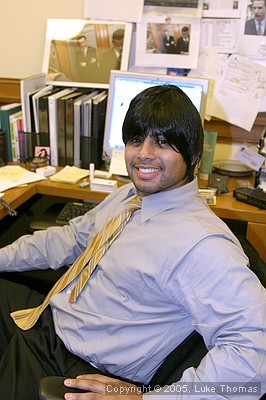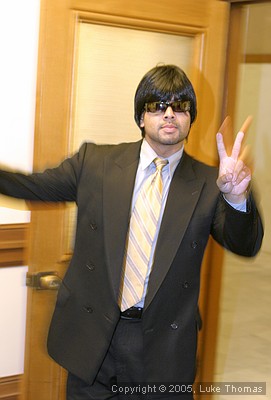 ####