Green Party celebrates progressive victories
with art and social commentary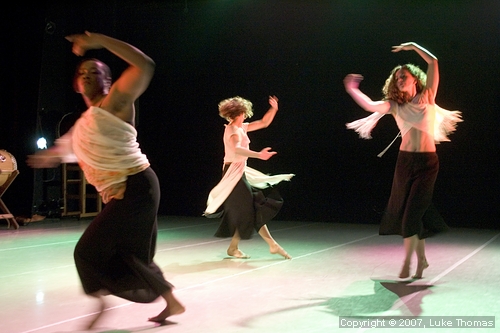 Members of Dance Brigade entertain an audience of Green Party devotees
at Dance Mission Theatre Saturday.
Photo(s) by Luke Thomas

February 19, 2007
San Francisco Green Party devotees gathered to celebrate world music and local progressive victories at Dance Mission Theatre on Saturday.
School Board members Jane Kim and Kim-Shree Maufus, School Board President Mark Sanchez, Community College Board Trustee John Rizzo and District 6 Supervisor Chris Daly were each honored for their progressive leadership.
Dance Brigade opened the event with a performance entitled "Katrina" - a Taiko drum dance-ode infused with social commentary, dedicated to victims of hurricane Katrina.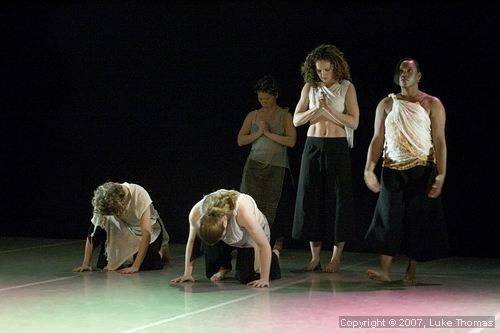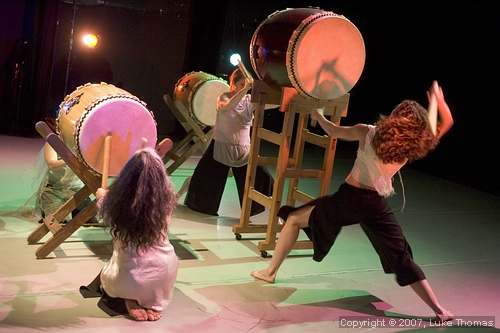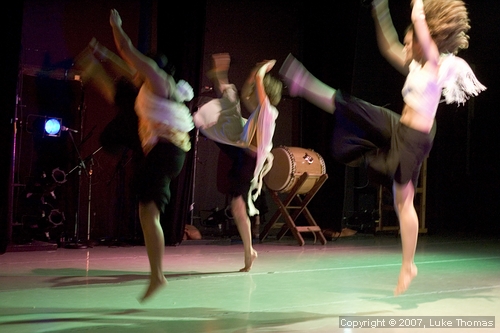 "The performance talks about the issues important to the Green Party which includes global warming, race, poverty and class", said Dance Mission co-founder and former Green Party congressional candidate Krissy Keefer.
"It's what Jessie Jackson has been talking about… the moral collapse of the U.S. government," Keefer added.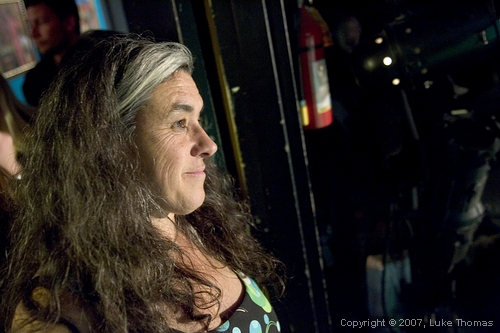 Dance Mission Theatre co-founder Krissy Keefer
Following Dance Brigade's exhilarating performance, John Rizzo discussed the importance of enlightening and enabling America's youth with education.
"Education is a progressive issue, no matter what people say. Education and job training can lift people out of poverty and it's community colleges that do the heavy lifting," Rizzo said during his speech.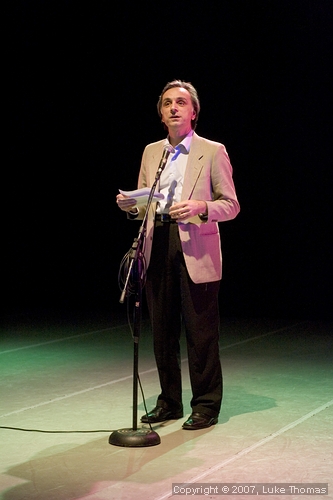 Community College Board Trustee John Rizzo
Dance troupe Al Jazoor, a Palestinian folk group, performed a traditional dance to rapturous applause.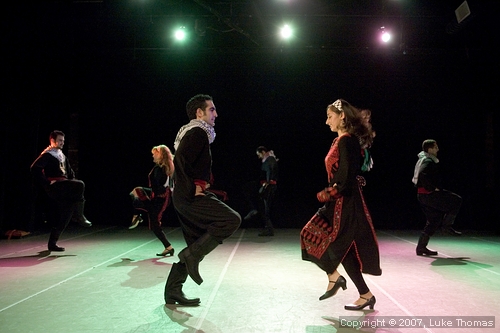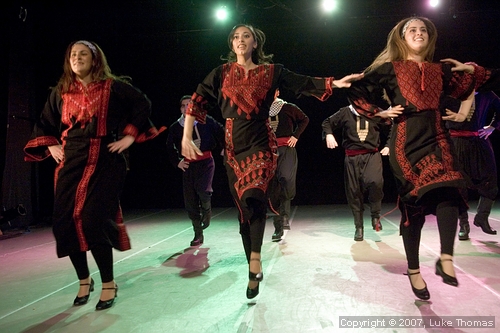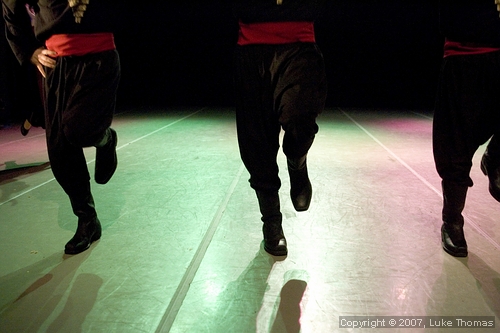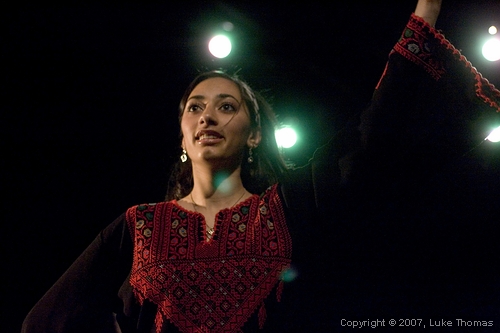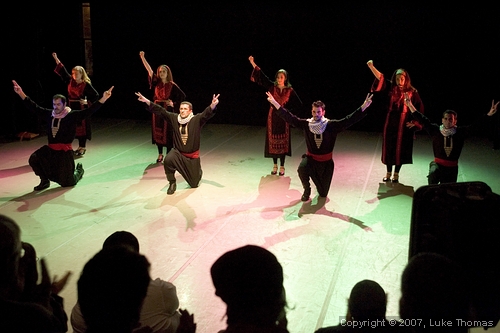 Event organizers saved their most prominent progressive democratic voice for the end.
Casually dressed with family in tow, Supervisor Chris Daly pointed to the soul of San Francisco he said was becoming endangered by big money and dirty politics.
"There are forces in this town that are willing to spend their money …to make this a city that's wealthier. With that it becomes the city that's whiter… in my opinion it becomes the city that's less interesting. But the good news is, there's still enough of us here," Daly said while audience members chanted "Daly for Mayor."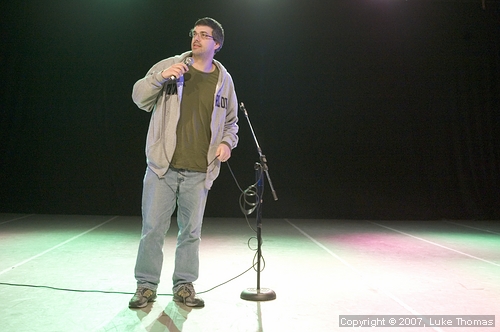 ####