Wolf attorney hopeful of mediation resolution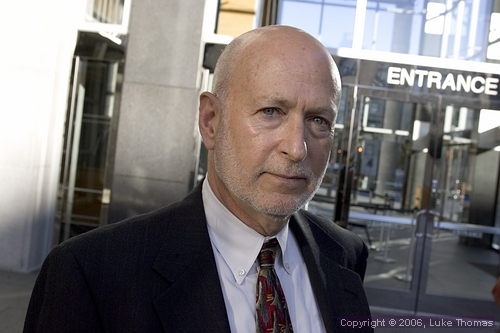 Attorney Dan Siegel
Photo(s) by Luke Thomas
By Julia Cheever, Bay City News Service

February 14, 2007
SAN FRANCISCO (BCN) - A lawyer for a freelance San Francisco journalist who has been in prison for more than five months said today he's hopeful that a federal judge's mediation order will lead to his client's release.
At the same time, defense attorney Dan Siegel said videographer Josh Wolf "is not going to change his position" of refusing to give a federal grand jury a videotape of a 2005 demonstration in San Francisco.
"Therefore, we have to find some other kind of solution," Siegel said.
Wolf, 24, was found in contempt of court by U.S. District Judge William Alsup in August and sent to a federal prison in Dublin for refusing to give unaired sections of the videotape to the grand jury.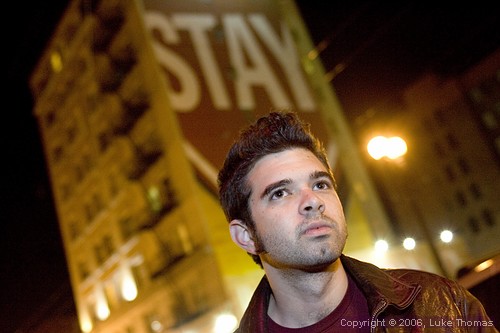 Josh Wolf
Last week, he became the longest-jailed journalist in U.S. history in a civil contempt of court case.
On Tuesday, Alsup issued a one-sentence order referring Wolf's case to U.S. Magistrate Joseph Spero for mediation "in the interest of reaching a resolution satisfactory to both sides."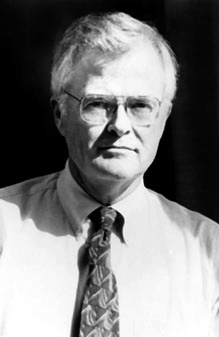 U.S. District Judge William Alsup
Neither Wolf's attorneys nor federal prosecutors had requested the order.
Siegel said he is waiting to hear from the magistrate on when the mediation will take place.
He said he hopes Wolf will be allowed to come to the federal courthouse to participate.
The attorney said, "This is something neither party requested. Judge Alsup apparently feels there's a solution here."
The demonstration on July 8, 2005, was a protest of an economic summit in Scotland. A police officer was injured and there was an alleged possible attempted arson of a federally funded police car.
U.S. attorney's office spokesman Luke Macaulay said, "The incident is under investigation so that the grand jury can determine what, if any, crimes were committed.
Macaulay said, "As our court filings state, Wolf videotaped a public demonstration where there may have been an attempt to set a police car ablaze, and where a San Francisco police officer's skull was fractured when he was hit from behind by a demonstrator."
Copyright © 2007 by Bay City News, Inc. -- Republication, Rebroadcast or any other Reuse without the express written consent of Bay City News, Inc. is prohibited.

####