Phil Lesh and friends ring in
the New Year at the Civic Auditorium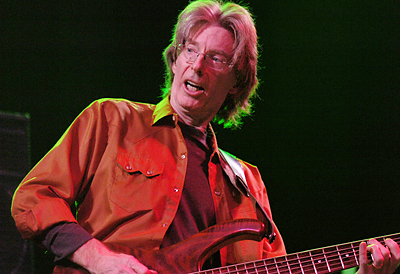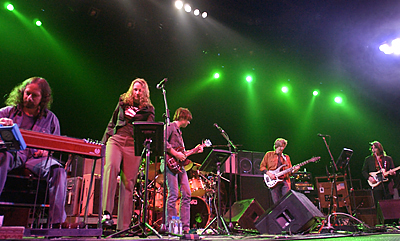 Photo(s) by Stephen Dorian Miner
January 12, 2006
Phil Lesh and Friends completed a very successful three-show run with a marathon performance at the Bill Graham Civic Auditorium on New Year's Eve.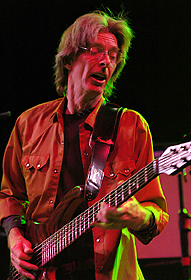 After two sold out shows at the Fillmore Auditorium and Warfield Theater Dec. 29 and 30, respectively, the former Grateful Dead bassist brought his show to the civic center. After a set by John Mayer, Lesh and friends Ryan Adams (guitar and vocals), Rob Barraco (keys), Larry Campbell, (guitar) John Molo (drums), Joan Osbourne (vocals), and Barry Sless (pedal steel and guitar), played two lengthy sets - the 2nd beginning just after midnight - to the delight of Deadheads and music lovers of all sorts.
Midnight featured a trapeze artist dressed, flames shooting up from the behind the stage and the obligatory balloon drop after the countdown.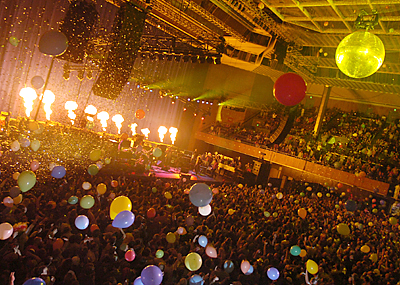 After most balloons dropped, popped and dissipated, the band played on, and on - for hours - sending gleeful fans out into the New Year in the wee hours of the morning.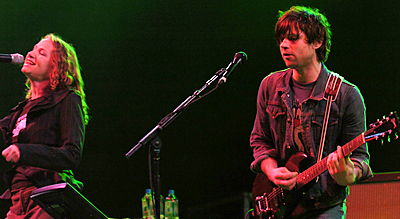 ####