JOE'S CORNER
With Joe O'Donoghue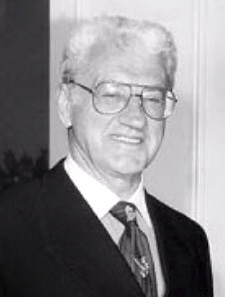 Joe O'Donoghue
Copyright Joe O'Donoghue 2006
June 6, 2006
Prologue
This poem was inspired by Cormac McCarthy's "Blood Meridian", a historical novel about 1848 Southwest marauders. One of them, "Judge Holden" of Texas, much like his followers, is devoid of conscience and at ease with the horrors of brutality.
Louise Renne with her 4 apocalyptic followers Julie Moll, Judy Berkowitz, Mary Ann Miller and Debra Walker -- mirror that insensitivity of Holden and his troop. Their victims? The elderly and the frail of Laguna Honda.
It is not without significance that the birthing of their evil, June 6 '06 reflects 666, the numerology associated with Satan.
Louise's Lugars
Silhouettes emerging, formed from darkness
Specter images, they grey sight and light;
In them, the mother's milk of life soured,
Dour sexless creatures -
Paratoxic, they collage together
Devoid of laughter, devoid of song -
Carnivores, primates in human flesh
Power acquisitive bodies, Nietzschean souls,
Shadows shimmering, on life, on light –
Birth they evil.

Joe O'Donoghue
June 6, 2006
Copyright © 2006
####
Editor's Note: Views expressed by columnists published on FogCityJournal.com are not necessarily the views or beliefs of Fog City Journal. Fog City Journal supports free speech in all its varied forms and provides a forum for a complete spectrum of viewpoints.
####