San Francisco expands digital arts hub with opening of Orphanage Animated Studios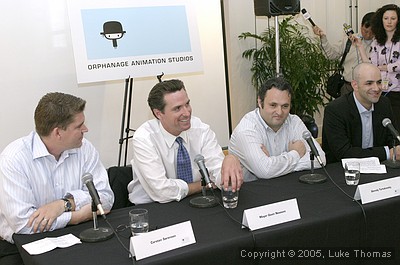 Photo(s) by Luke Thomas
October 14, 2005
San Francisco expanded as an emerging digital arts hub yesterday, as the newly launched Orphanage Animation Studios hung out its shingle in the Presidio.
The company slates soon-to-be announced feature projects, directed by award winning animation director Genndy Tartakovsky.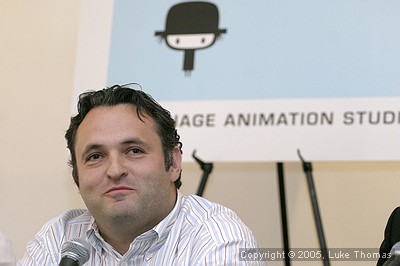 Genndy Tartakovsky
Tartakovsky created the Cartoon Networks animated series Star Wars: Clone Wars, Samurai Jack and Dexter's Laboratory.
"After 13 years of television animation I've had the good fortune to work with some of the finest talent in the industry," he said.
"Now my story team and I have an opportunity take the experience into feature films.
"Bringing together the Orphanage's expertise in visual effects and computer animation and our creative vision in storytelling and design will form a unique and fulfilling partnership," Tartakovsky added.
Films will be produced in the $50 to $75 million range, with "discussions currently underway with several distribution channels," explained Scott Stewart, Orphanage co-founder and chairman.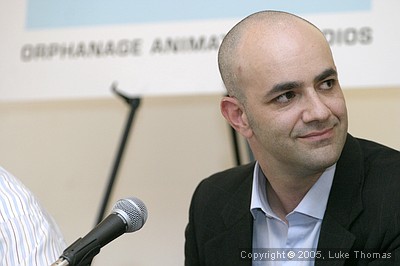 Scott Stewart, Orphanage co-Founder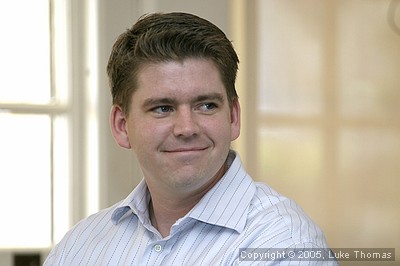 Carsten Sorensen, CEO, The Orphanage
"We're definitively going to hire from where we can find them. There might be a fair number of folks who do not fit the mold for starting at working at a Pixar," stated Stewart.
The mayor estimated $1,760 in tax revenue for every new San Francisco job created.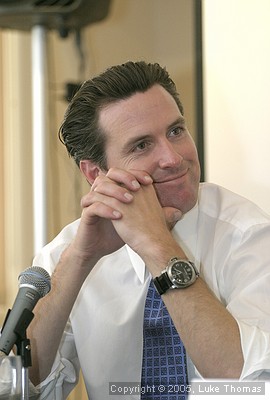 Mayor Newsom
High paying industries produce even higher revenues. Stewart noted the Orphanage has one 24-year-old making an income of six figures.
"Our friends across the Bay at Pixar have set the creative bar very high for features. We knew if we wanted to achieve that level of quality in our films, we needed a visionary story teller.
"We found a storyteller in Genndy. Whether by stepping into George Lucas' shoes to write and direct the acclaimed Star Wars: Clone Wars series, or by establishing his trademark sense for cinematic action in Samurai Jack, Genndy has proven himself to be one of the most innovative and exciting voices in animation today," Stewart noted.
####