Overheard in Fog City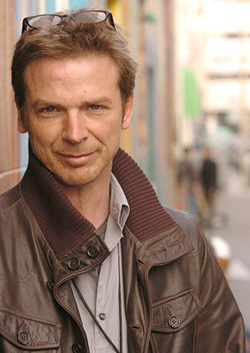 Luke Thomas, Fog City Journal publisher.
Photo by Adam Aufdencamp
By Luke Thomas
October 12, 2006
Nayman under fire
Conflict instigator and lobbyist Nathan Nayman may be removed from his sniper's perch as Executive Director of Committee on Jobs. Rumors-a-swirl suggest Committee on Jobs members want an artisan of compromise to represent their interests and are tired of getting nowhere with the Board of Supervisors and Nayman's confrontational style.
City Hall insiders also whisper Nayman attempts to subvert public discourse by muscling Mayor's Office of Economic Workforce Development policy staff into favorable interpretation of passed legislation.
Black says he's NOT funded by downtown
After the D6 spending cap was lifted last Friday a flood of Rob Black for District 6 mailers began deluging mailboxes. Black, in a conversation with Fog City Journal before Ethics announced the lifting of the spending cap, says he's never received a dime from SF SOS, or Committee on Jobs, and says he turned down $500 from Gap founder Don Fisher.
Black was the keynote speaker at the most recent SF SOS luncheon.
Black did admit he accepted a check of $500 from attorney buddy Jim Sutton who may wear white gloves while handling traceless mailers.
Fog City Journal invited Black to write a column to debunk any "myths" about Black's downtown silencer-wielding supporters.
"Yes," Black affirmed, "I'll have it you Monday."
It's now Thursday and Black's gone silent.
####