Overheard in Fog City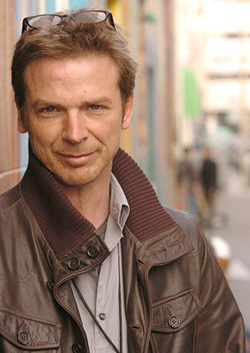 Luke Thomas, Fog City Journal publisher.
Photo by Adam Aufdencamp
By Luke Thomas
December 5, 2006
The Guvinator breaks protocol to reach out to legislators
Governor Arnold Schwarzenegger, in what can be best described as an earnest attempt to reach out to legislators to help create a bi-partisan team spirit of cooperation in the upcoming 2007/08 legislative season, broke a 3-decade old tradition to address the California assembly during yesterday's swearing in ceremony of newly elected assemblymembers at the State Capitol.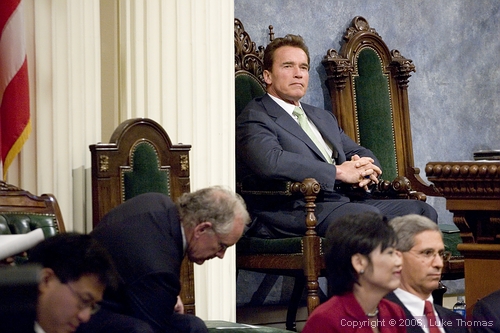 The executive king of bi-partisan co-operation sits pensively upon his royal throne in the legislative chambers of the state assembly.
Schwarzenegger appealed to legislators saying, "I hope that we can continue to accomplish extraordinary things this year if we continue working together. Let's find things that we have in common rather than fighting over differences."
+ + +
Núñez reaffirmed as Speaker of the House
Reaffirmed Speaker Fabian Núñez held a press conference following the official swearing in ceremony of newly elected California assemblymembers to extol the virtue of bi-partisan co-operation between the Democrat-controlled legislature and the Republican Governor.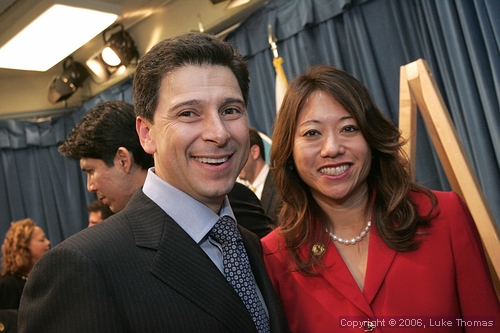 Speaker Fabian Núñez with Party Whip Assemblymember Fiona Ma
Núñez said his main three priorities for the upcoming legislative season are healthcare, education, and the environment. Although offering very little in policy or legislative specifics, Núñez said Democrats would be pow-wowing next month to hash out details.
+ + +
Of all the bars and gin joints…
Under the high patronage of His Majesty King Mohamed VI, organized by the Ministry of Culture, the Ministry of Tourism and The Moroccan-American Trade and Investment Council, several local San Francisco movers and shakers will be joining a who's-who list of Royal invitees to this year's Tan-Tan Festival in Morocco.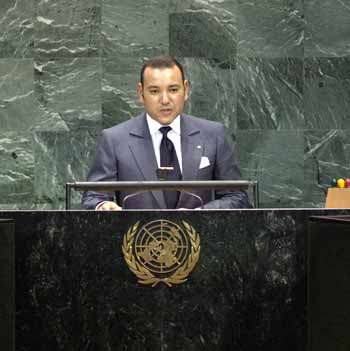 His Majesty King Mohamed VI
Photo courtesy un.org
California Assemblymember Fiona Ma, San Francisco Small Business Commissioner Gus Murad, Benefit Magazine Producer/Host Ruby Tourk, John Barett, and this writer, will be joining the Casablanca-bound delegation departing on the morrow.
The Tan-Tan Festival event brings together as many as 30,000 tribesman from all over Morocco under one tent in the Sahara Desert and will be the site of the official royal welcoming ceremony for His Majesty's guests from all over the United States and the world.
Morocco was the first country to recognize the American Republic in 1777 and cemented a history of good relations between the two nations in 2004 with the signing of US-Morocco Free Trade agreement.
This year's event has been organized to promote Morocco as a highly attractive country for foreign investment with vast areas of prime undeveloped coastal land available for tourism and manufacturing business development investment.
+ + +
Fog City Funnies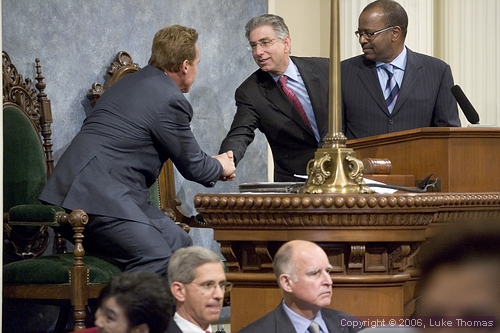 Can we be friends now?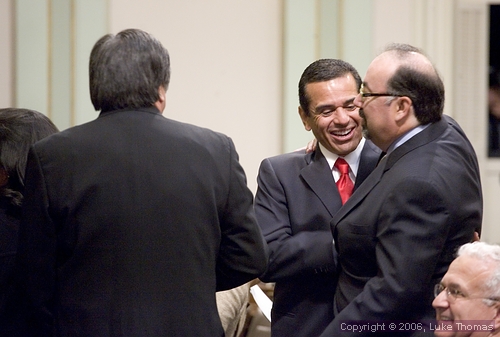 Los Angeles Mayor Antonio Villaraigosa demonstrates
a unique and creative fundraising tactic.
####