Overheard in Fog City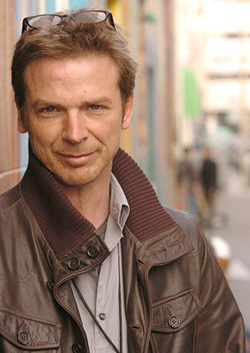 Luke Thomas, Fog City Journal publisher.
Photo by Adam Aufdencamp
By Luke Thomas
March 3, 2007, 2:38 p.m.
Leno kicks off campaign for California Senate, overtures to Migden
Assemblymember Mark Leno (D-CA) kicked off his campaign for California State Senate Friday at Yerba Buena Gardens. The high-noon event was attended by as many as 100 supporters including Assemblymember Fiona Ma, Public Utilities Commissioner Susan Leal, Assessor Phil Ting, District Attorney Kamala Harris, United Educators of San Francisco President Dennis Kelly, Police Commissioner Theresa Sparks and several LGBT community leaders.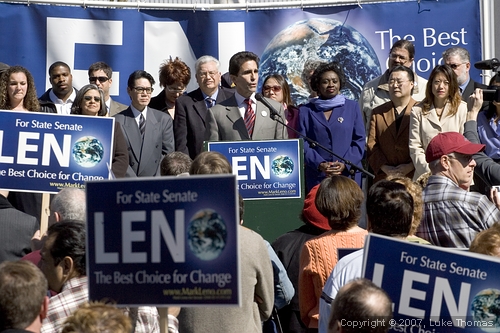 Leno, who terms out of office this year, has pledged to run a positive campaign despite a thorny history with incumbent Senator Carole Migden.
Leno said of his campaign to unseat Migden: "I think what is attracting people to this campaign is my body of work which has been done in a very inclusive and respectful way.
"We're well aware of the issues of the day including the protection of our environment, fighting global warming, reducing carbon emissions into our atmosphere, making sure that we get universal health care coverage - my prefence is single payer or some intermediate step - and always continuing to better fund and support our public education system."
Asked if he had a message to convey to the Migden camp, Leno told Fog City: "I ask them to join me in making sure we have a positive campaign dealing with issues, style and accomplishments."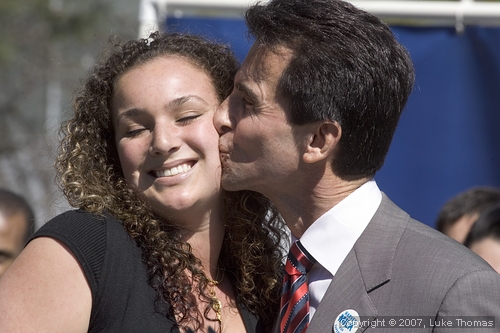 Marina Gatto receives a loving kiss from her godfather.

Derse accepts position with Obama campaign for President
Political campaign strategist Nicole Derse will not be available for the position of campaign manager should former Board President Matt Gonzalez decide to run for mayor. Derse told Fog City by phone she has been offered, and has accepted, the position of Political Organizer with Senator Barack Obama's campaign for the U.S. presidency.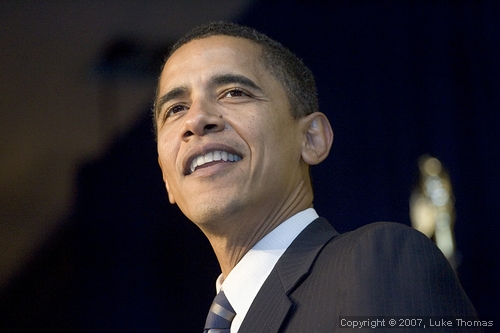 Presidential hopeful Senator Barack Obama (D-IL)
Derse departs for Manchester, New Hampshire, March 18th and will work as a political organizer focusing efforts around organizing particular constituencies across the state such as labor and young voters.
"While it is not easy to leave San Francisco, I am incredibly excited. Barack is the first presidential candidate I've seen in my lifetime who can truly inspire voters about different possibilities for our country, and the world," Derse said.
Gonzalez has not returned calls for comment.
A celebration send-off party is scheduled for March 15 at 8:00 p.m. at Space Gallery.
####