Overheard in Fog City
By Luke Thomas
April 11, 2007, 9:28 a.m
Top Democratic fundraiser attempts to seal custody complaint
Joseph Cotchett -- top Democratic fundraiser, Newsom PlumpJack business partner, and nationally recognized lawyer who represented Valerie Plame-Wilson in her lawsuit against Vice President Dick Cheney, Lewis "Scooter" Libby and Karl Rove -- has submitted a request to seal evidentiary declarations by his former wife, Victoria Cotchett, over custody of their 17-year old daughter.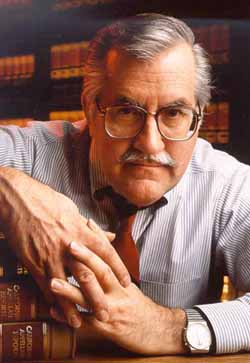 Joseph Cotchett
In response to the order to seal pleadings, filed in San Mateo County Superior Court dated March 19, family law attorney Michelene Insalaco representing Victoria Cotchett, states, "Mr. Cotchett appears to be seeking free reign to attack Ms. Cotchett without being accountable for those actions while shielding from the public any factual allegations about himself that Ms. Cotchett may submit in her defense."
Those allegations include verbal/physical abuse of their children, and alcohol abuse.
Newsom hasn't totally ruled out Question Time in the Board of Supervisors
as requested by San Francisco voters
Following a KGO interview of Mayor Gavin Newsom last week, Fog City wanted to find out if Newsom might be having a change of heart about attending monthly Board of Supervisor meetings as requested by San Francisco voters.
During the KGO interview, a caller blasted Newsom for snubbing the will of his constituents.
So far Newsom has been AWOL at every scheduled Board of Supervisors meeting since voters passed Proposition I in November. Instead, Newsom has crafted a scripted Q&A format designed to obfuscate accountability and transparency.
Speaking on the subject, Newsom spokesperson Nathan Ballard told Fog City yesterday: "As for question time in the Board of Supervisors and meeting with the board, the mayor has never totally ruled that out. He's never said that he wouldn't do that under any circumstances, but there are no plans to do it at this point."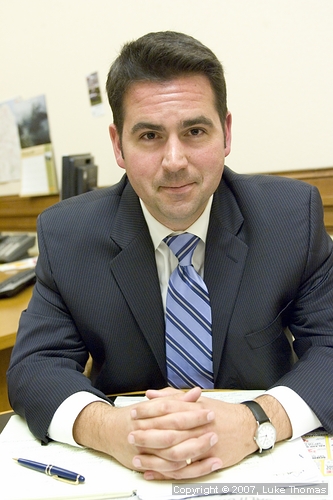 Nathan Ballard
####