Port director offers resignation after months of 'demoralizing' criticism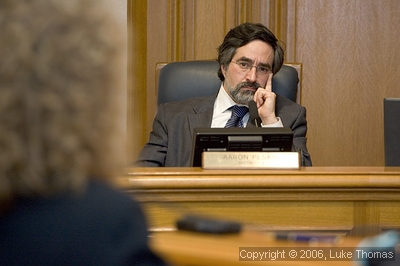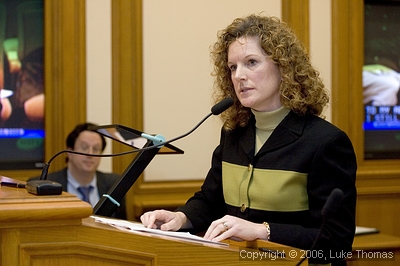 Supervisor Aaron Peskin reacts to resignation offer with insistence he shares aim of Port executive director Monique Moyer.
Photo(s) by Luke Thomas
January 27, 2006
The embattled San Francisco Port executive director yesterday offered to resign in light of a city charter amendment which would completely revamp the Port Commission.
Proposed by Supervisor Aaron Peskin for the June 6 ballot, the charter amendment would expand the commission from five to seven members and require appointment of new commissioners.
Port executive director Monique Moyer tendered her resignation offer during a hearing by the Rules Committee of the San Francisco Board of Supervisors.
"I'd just as soon stand down rather than have something move forward that will in fact be in perpetuity," Moyer told committee members.
Peskin insisted his measure mirrors Moyer's goal of revitalizing the Port through community stewardship and increased Port renewal.
The District 3 supervisor, who represents an Embarcadero stretch of the Port, accepted a number of amendments requested by Moyer.
At her suggestion, the measure expands mayoral commissioner appointment time from two months to six months and limits Board of Supervisors confirmation to 90 day consideration.
The Rules Committee is scheduled to vote on the issue next Thursday at 10:00 a.m.
Current Port Commissioner Sue Bierman took issue with the plan.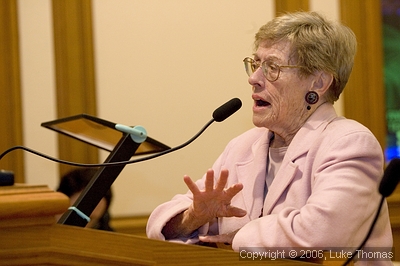 Port Commissioner Sue Bierman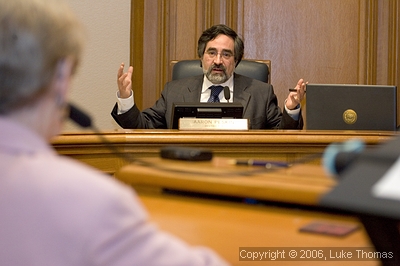 Before joining the Port Commission, Bierman served on the Planning Commission for 16 years and on the Board of Supervisors for two terms.
"It's questioning our value and our experience, and I hope we can just keep working like we are," stated Bierman.
Peskin led high-profile criticism of the Port in recent months including a successful effort to block retail and recreation center development on Piers 27-31.
Moyer described ongoing criticism of the Port as "demoralizing."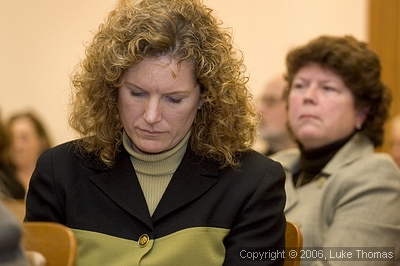 ####