A good day to see the sun again

Hunters Point Power Plant officially closes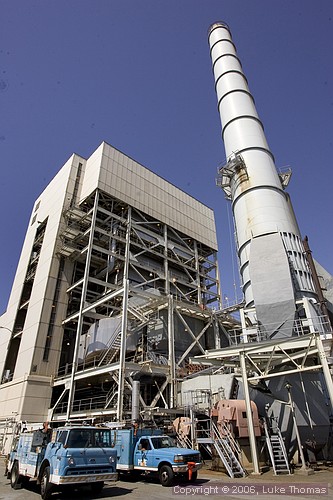 A smokeless PG&E Hunters Point power plant
officially closed today.
Photo(s) by Luke Thomas
May 15, 2006
Miss Tessie looked out at the Hunters Point Power Plant and there was no more smoke.
Praise the Lord.
James Bryant this morning related Miss Tessie's new view during official plant closure ceremonies.
For more than a decade, Bryant led coordinated neighborhood efforts to shut the plant down.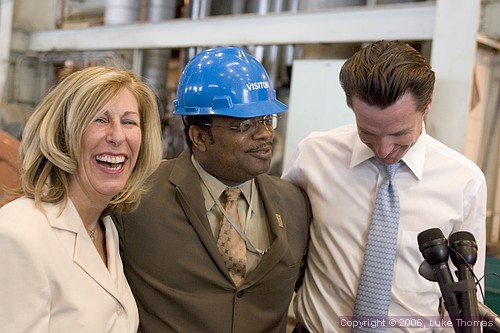 A "family" embrace with PG&E's Vice President of Government Relations,
Nancy McFadden and Mayor Gavin Newsom, intitiated by James Bryant (center).
Bryant's efforts transcend not only years but City administrations, Mayor Gavin Newsom stated.
"I think it's a segue from a past to a brighter, greener future," said Newsom.
"It underscores the significance for people like James who have been on the front lines for all these years trying to advance this day.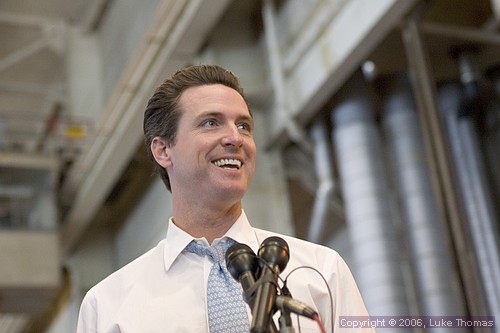 Mayor Gavin Newsom
"It's amazing you look back at the history of this, it transcends many, many mayors and dozens of members of Boards of Supervisors, but the one constant throughout were members of the community who were vigilant the whole time in holding our feet to the fire and holding us accountable to get this done.
"I've been in politics close to a decade and I have only a small insight into all the work that was done all those years - all those hearings, resolutions, protests, but to be here and be mayor at the time we're closing it is a great honor."
Neighbors are glad to see the sun again, Bryant related, who serves as president of the A. Philip Randolph Institute.
"The folks who live up in Hunters View said to me just the other day, 'This is wonderful to wake up and see the sky and look at the natural colors and to have no particulates coming out of that smokestack," said Bryant.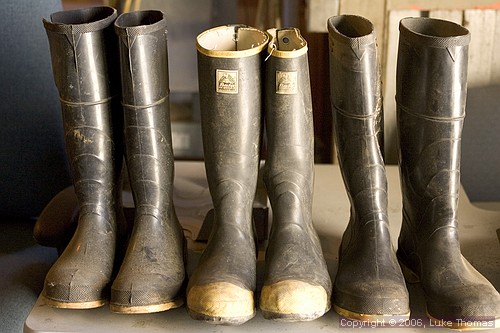 ####