Project Homeless Connect volunteers
pass out 2,000 pairs of shoes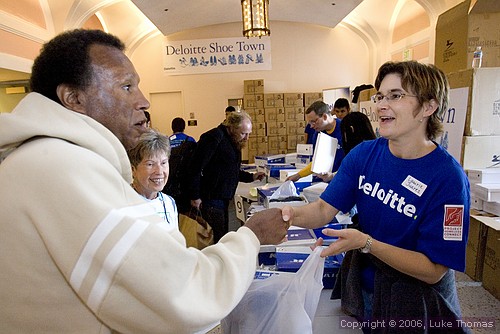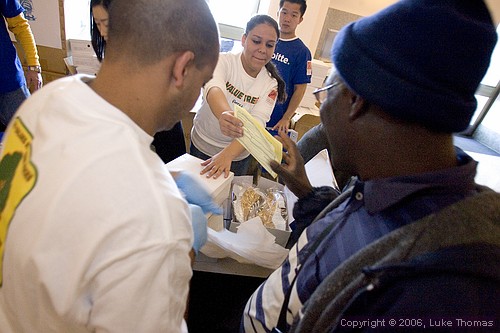 A Project Homeless Connect client receives a "brand spanking new" pair of shoes from volunteers, courtesy of the good folk at Deloitte, a continuing partner and contributor
to the cause to end human suffering.
Photo(s) by Luke Thomas
From the Mayor's Office of Communications
June 12, 2006
Mayor Gavin Newsom again offered volunteers a spirited and passionate welcome as he kicked off the eleventh installment of his widely successful homeless outreach program Project Homeless Connect.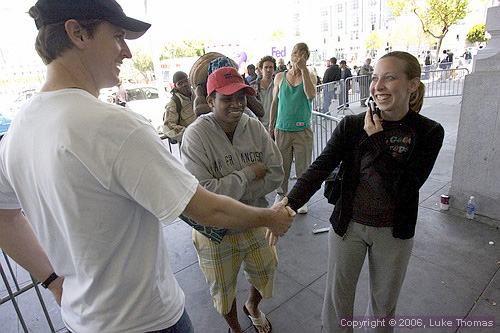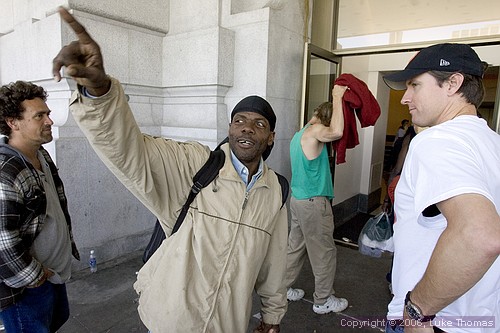 Since it's inception, the bi-monthly event has fostered an unprecedented spirit of involvement from everyday individuals, community and faith-based groups, public figures and private corporations wanting to do whatever possible to help conquer homelessness in San Francisco and across the country.
"Making a real difference in the lives of others is what Project Homeless Connect is all about," said Newsom.
"The key to the success of PHC is found in the dedication of the volunteers who put compassion into action by being a part of the solution and offering hope to those who need it the most," continued Newsom.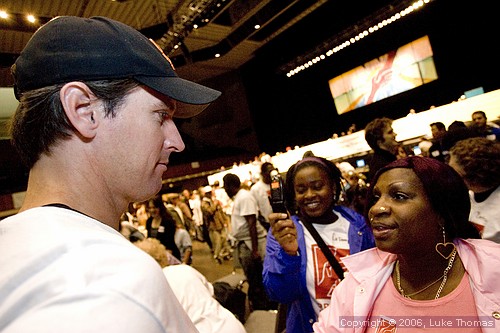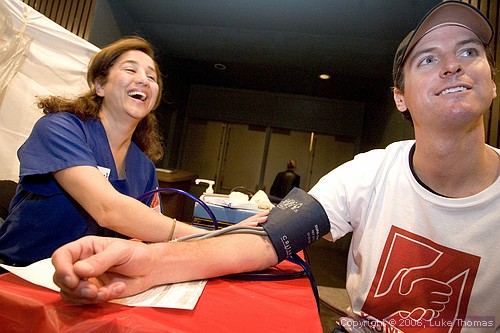 Greater public-private involvement continues to play an important role in the event that links homeless clients to essential services they need toward self-sufficiency.
Deloitte and PHC sponsors provided 2,000 pairs of shoes to homeless clients participating in Friday's event. Deloitte also provided 500 volunteers to assist in homeless outreach as a part of their 2nd annual Volunteer Impact Day 2006.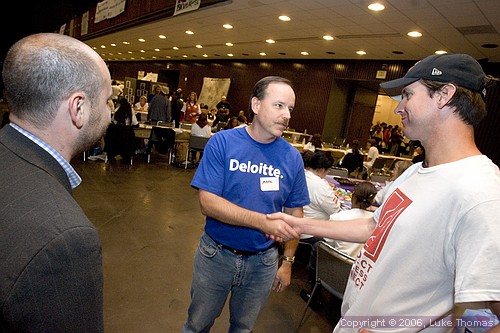 KFOG sponsored a sock drive to offer warm socks to needy clients and GrandCentral Communications again registered and provided homeless clients with free voice mail service. The free voice mail service will expand to shelters throughout the city during the next coming weeks.
San Francisco Giants' pitcher Steve Kline was also on hand to invite clients and volunteers to Project Homeless Connect Night sponsored by the Giants Organization at AT&T Park on July 31, 2006.
Notably, Mayor Newsom and Project Homeless Connect were awarded the prestigious Jefferson Award for Public Service at the event.
Newsom's innovative approach has proven to be an effective way to connect the city's most vulnerable population to the services and programs they need on the road toward self-sufficiency.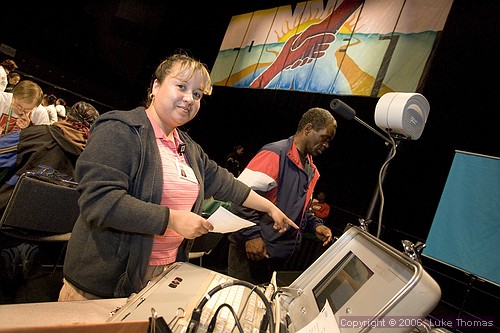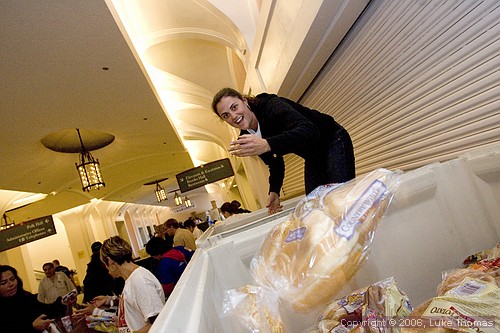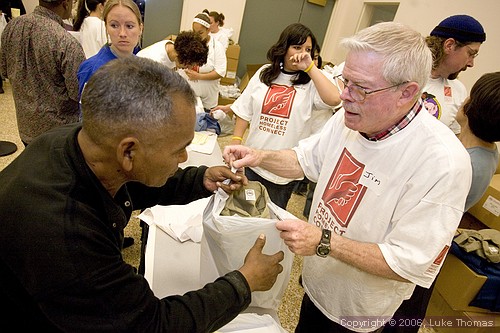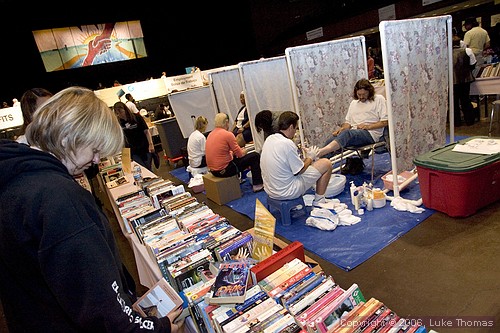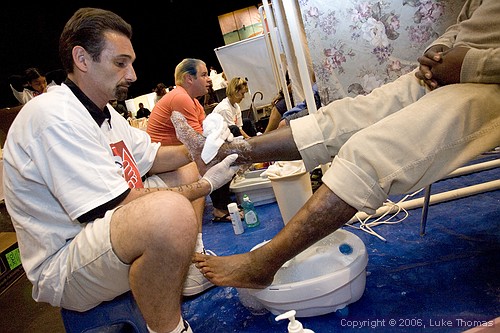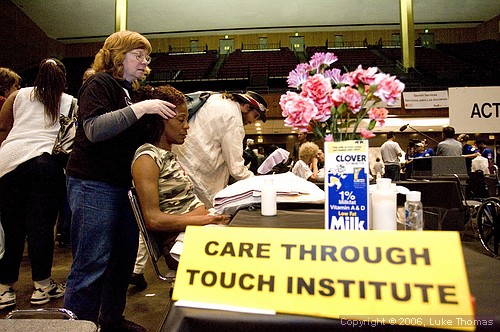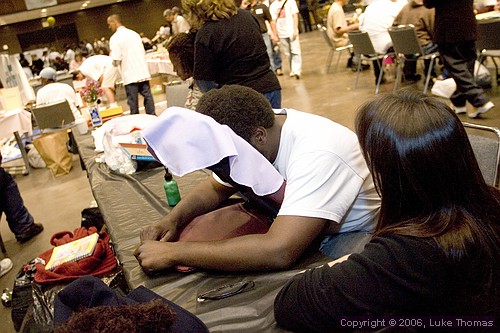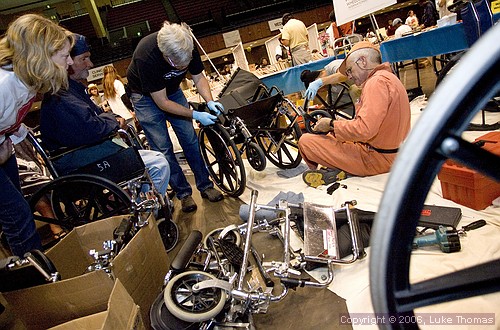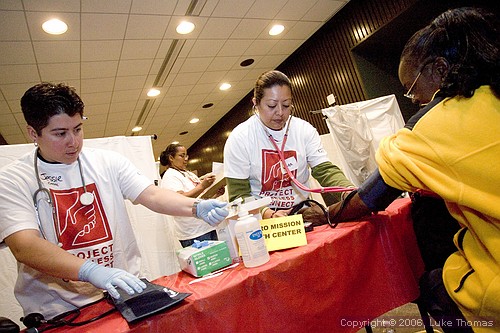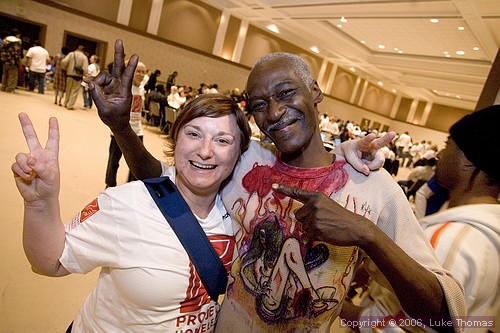 Project Homeless Connect also reinforces the mayor's commitment to the City's "Housing First" policy in providing more permanent supportive housing opportunities and increasing the number of placements coming directly from the streets.
More than 18,000 volunteers have participated in the event since the start.
PHC XII will take place on August 10, 2006.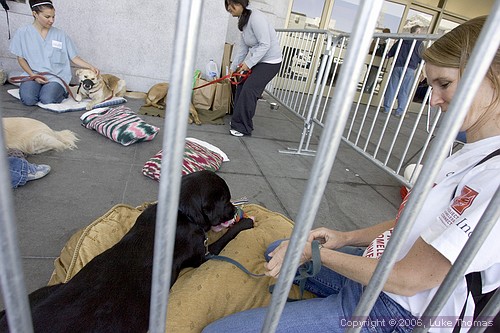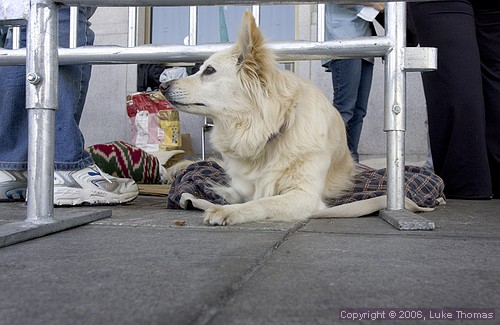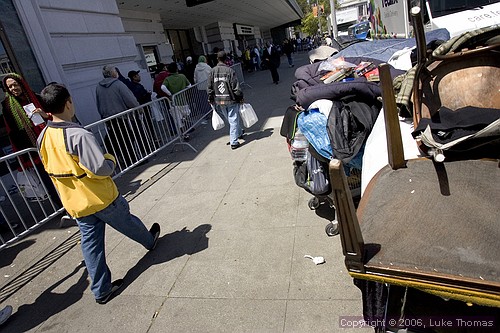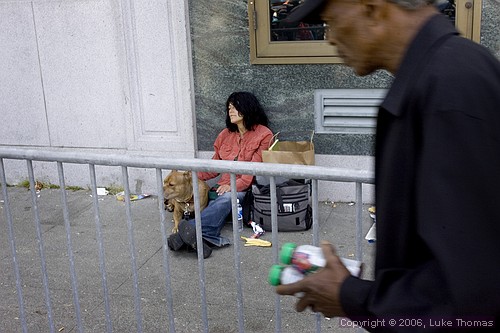 ####