Real estate whistleblower reward
Fighting fraud or funding finks?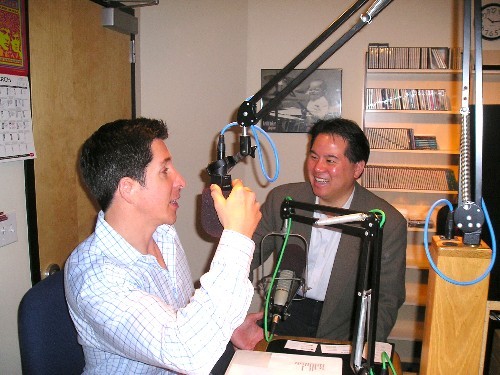 Radio talk show host Tim Gaskin takes on San Francisco Assessor Phil Ting
over new whistleblower law
Photo(s) by Molly Ojeman
March 27, 2006
A new whistleblower law popular with elected officials for its promise of increased property tax revenues ruffles some San Francisco realtors.
It offers a 10% reward for tips on unreported changes in ownership of commercial properties, San Francisco Assessor Phil Ting detailed Saturday on a radio talk show geared to the real estate industry.
Skeptical commentators dismissed the effort as creating a city of "snitches."
Ting appeared on The Quake 960AM program Open House to explain the law and its background.
"The legislation was originally brought to me by a colleague of mine, David Chiu, who is the president of the Asian American Bar Association.
"He had done some research into it this and looked at the IRS and the IRS has a similar program where they also have asked citizens to call into their hotline and report people who haven't paid their taxes."
The program was successful, Ting said.
"It's been so successful that over a ten year period for every dollar they paid an ordinary citizen they got over $40 back."
"It doesn't really cost the City anything. It's such a great program. We're partnering with the Controller's Office, their whistleblower program, so they're taking in the phone calls.
"If an actual legitimate lead comes in the City could earn a million dollars, $10 million, or maybe more - and really it didn't cost the City a whole lot."
Residential homeowners have no incentive to evade title transfer of ownership so the program targets commercial properties, Ting continued.
"There's less incentive on the homeowners side (to avoid reporting sale) because almost every homeowner owns the property in their own name or in an individual trust (named) after an individual.
"They have no incentive to stay on the title. They have no incentive to work with the buyer to hide that."
Commercial entities can have that incentive, the Assessor stated.
"We're suspecting this is really something that is happening where there are significant partnerships or limited liability corporations where people transfer corporate interests and are really not reporting that.
"One way to do it has been that the owner stayed on title and then they basically sold you all the income strength.
Title companies have the discretion not to file commercial new ownership, noted Ting.
"There's a change of ownership form... but if I don't feel like filing that change of ownership form I just pay the County $20 and it goes away."
Evading true ownership is difficult to accomplish, he added.
"It's not that easy but some people can go to great lengths do it," Ting reported.
"We talked to different real estate attorneys to get feedback on this legislation and then we were told that they couldn't talk to us anymore."
Ting described the measure as a means to fight fraud.
"What we're looking for is every single possible means to fight fraud.
"We're asking every single citizen of San Francisco to help us do that and I don't think there's anything wrong with that."
Open House host Tim Gaskin suggested the new law is ripe for "snitches, rats."
"As any son or grandson of a longshoreman knows, people who tattle are called narcs, snitches, rats, finks, backstabbers, double-crossers, or worse.
"There already is an unhealthy relationship between tenants and landlord, and in many cases, homeowner against homeowner.
"Try expanding your property and see what your neighbor does. You'll be in court faster than I can say pooper scooper.
"How is it taxpayers' problem that City Supervisors and our Mayor are overspending. If City officials cannot manage with what they got how can they task our neighbors to hunt for more?
"Government should be about creating efficiencies not legislation entrusting its citizens to do their dirty work.
"Politicians should be finding ways to spend less of our taxpayer money and gives us a better return on our investment - and they should not depend on an over ripe real estate market as they did during the internet and tech boom the late 1990s.
"I strongly caution any scoundrel who narcs on his neighbor, or any rascal who rats on his friend.
"Employing San Franciscans to be whistleblowers and watchdogs is a slippery slope.
"That's one pile of crap you don't want to step in."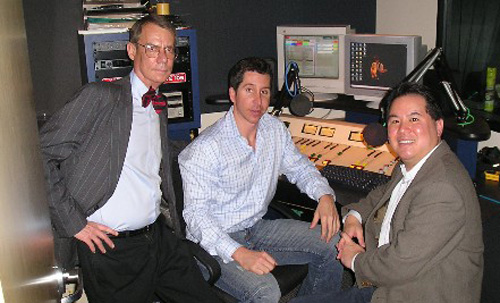 ####