Substitute blue ribbon panel examines police ethics, reform, and law enforcment leadership problems
Lack of clear-cut lines of accountability said stalling reform
By Pat Murphy and Luke Thomas
May 31, 2006
Efforts to reform the San Francisco Police Department toward community policing, while safeguarding officer rights and improving police morale, are stymied by lack of clear-cut leadership.
That was the repeated observation of panelists and speakers who participated Tuesday in a Lone Mountain College seminar on Police Ethics.
The Newsom administration had initiailly attempted to formulate a blue ribbon commission after the videogate scandal, but failed to attract willing participants.
Former Police Chiefs Tony Rivera and Frank Jordan co-chaired the six-person panel discussion which continues at 9:00 a.m. tomorrow.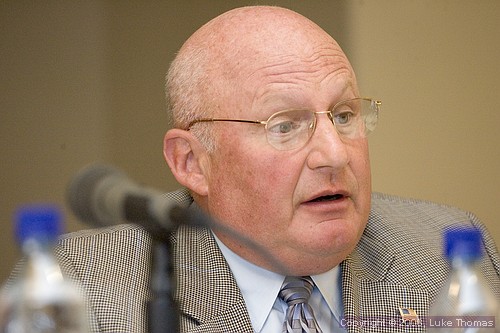 Tony Ribera
Photo(s) by Luke Thomas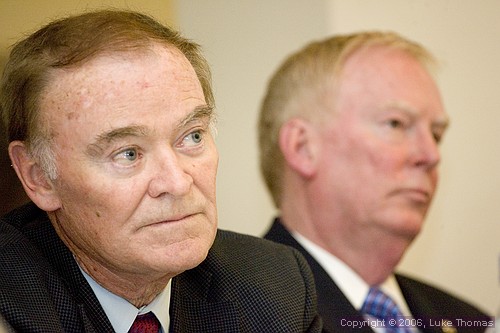 Frank Jordon
The Sentinel will provide detailed coverage following close of the event.
Panelists are tackling the issue of authority split between the police chief, police commission, the Office of Citizens Complaints, the Board of Supervisors, and the Mayor's Office.
Lack of leadership to establish clear-cut authority has left officers fearful to initiate arrests and many involved agencies are hostile to each other, one former Police Commission president observed.
Panelists include Morgan Gorrano, Lillian Sing, Yumi Wilson, John Dineen, George Grotz, and Joseph Russoniello.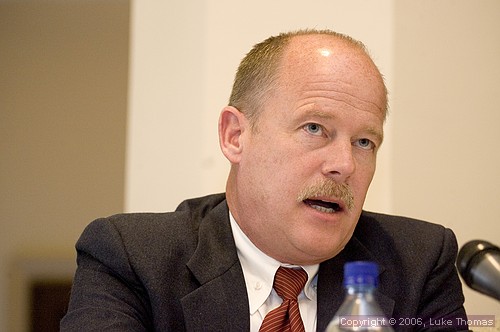 Morgan Gorrano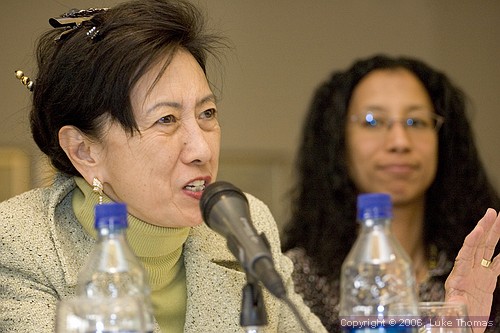 Lillian Sing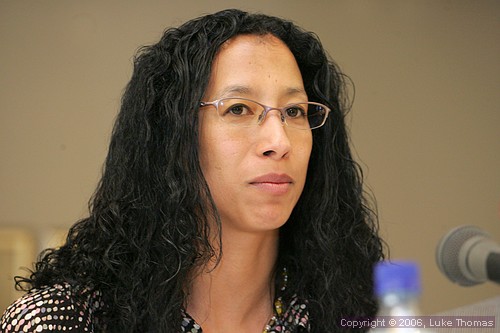 Yumi Wilson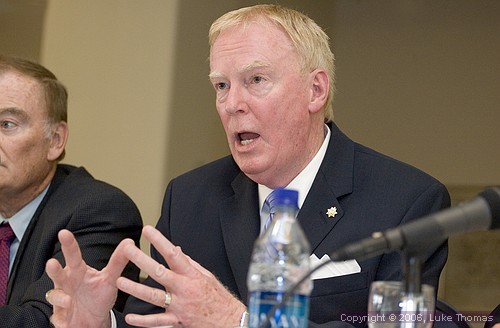 John Dineen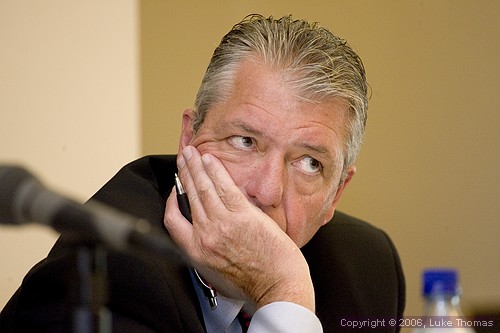 George Grotz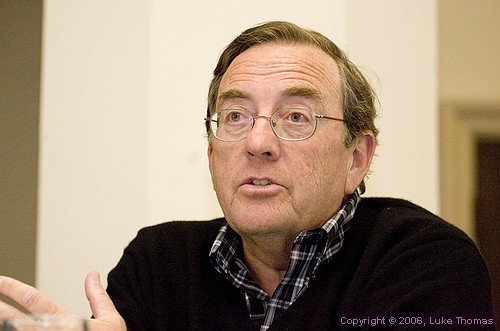 Joeseph Russoniello
####