Polish community celebrates 40th anniversary
of Arts and Culture Foundation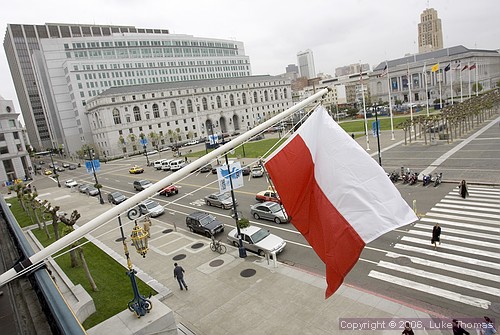 Poland's National Flag unfurled yesterday at San Francisco City Hall
Photo(s) by Luke Thomas
May 5, 2006
Raising of the Polish national flag over City Hall yesterday officially capped celebration of the San Francisco Polish Arts and Culture Foundation 40th Anniversary.
Festivities continue Saturday with the Foundatin's 27th Ball held this year at the Fairmont Hotel, drawing on the Bay Area's 115,000 Polish Americans, reported Caria Tomczykowska.
Caria Tomczykowska serves as president of the Foundation.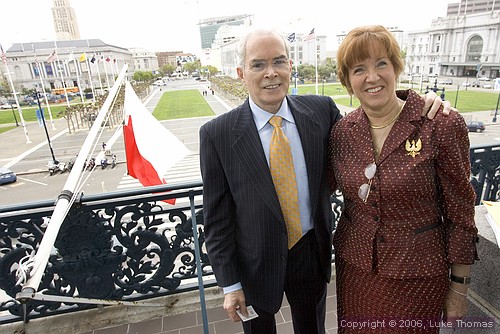 Caria Tomczykowska with Tony Guilfoyle

Christopher A. Kerosky, the Honorary Consul of the Reublic of Poland, officiated at the flag raising.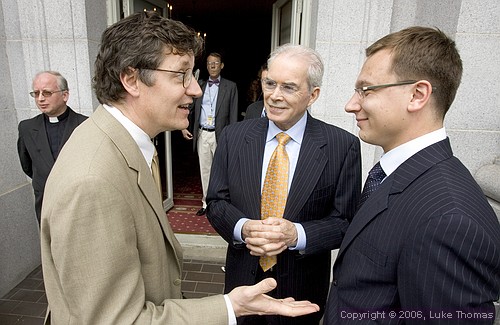 Christopher A. Kerosky (left)
One City Hall official served as special host.
Mayoral Chief of Staff Steve Kawa, himself of Polish descent, welcomed the gathering.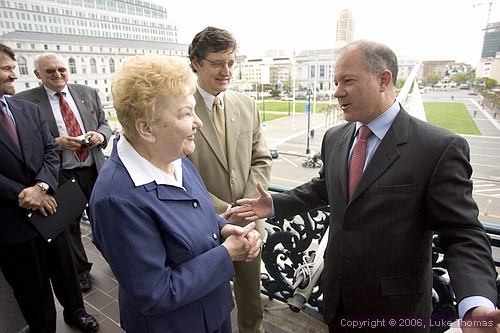 Steve Kawa (right)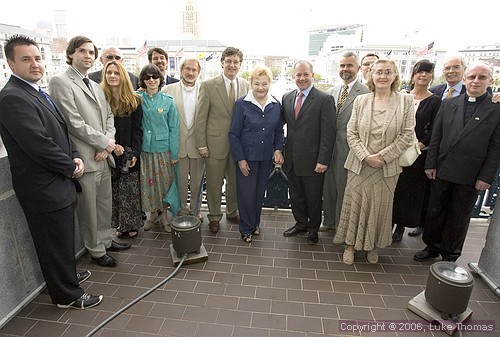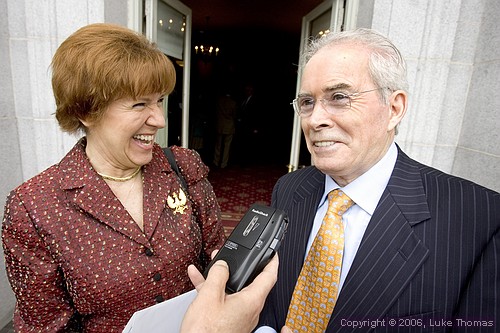 ####