Dulce et decorum est pro patria mori?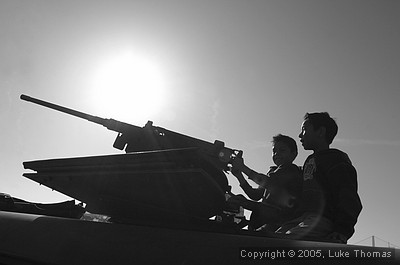 Photo(s) by Luke Thomas
By Luke Thomas
October 8, 2005
Marina Green was host to the Red Bull sponsored air show and races event this weekend. With military recruitment numbers at an all time low, military recruiters swooped in to entice the young and the impressionable.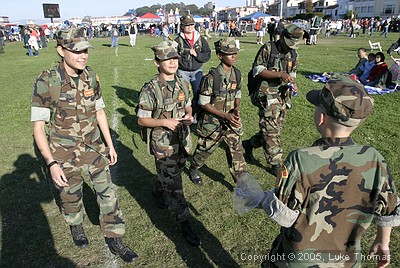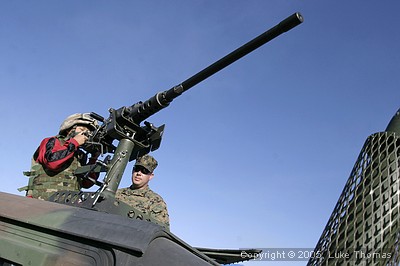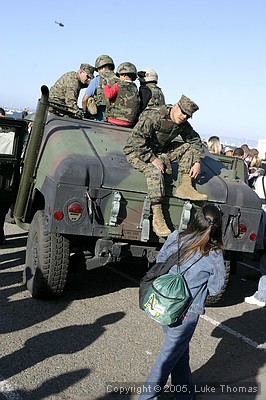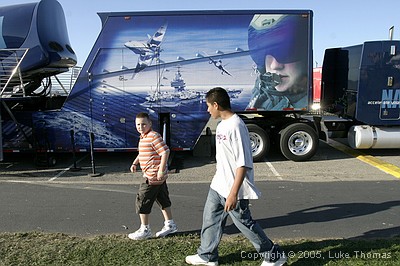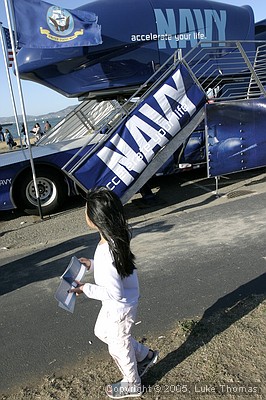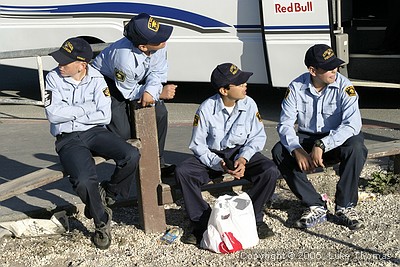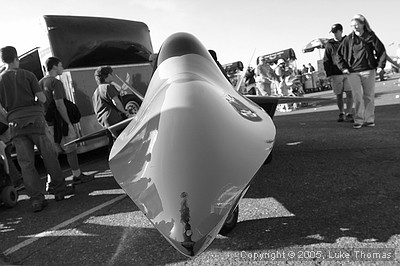 ####