Supervisors insist on proactive communication
and reinforcement of community trust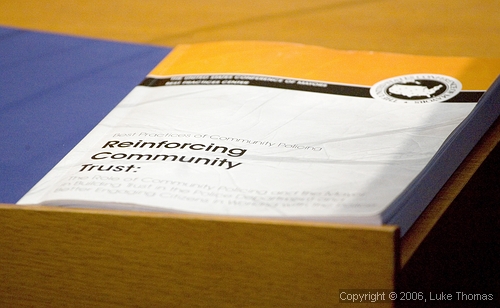 Photo(s) by Luke Thomas
March 6, 2006, 2:13 p.m.
Evolution of community policing continued today as City supervisors told Police Chief Heather Fong better communication is needed.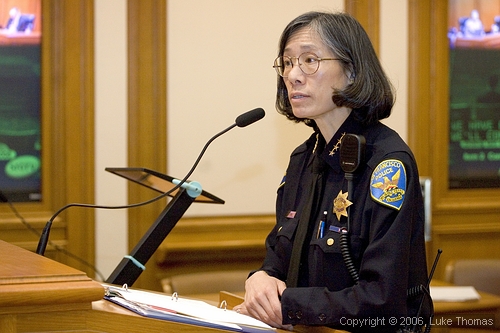 Some supervisors receive notice of police community meetings only when they ask rather than being automatically informed, it emerged today from a meeting of the Special Committee on Gun and Gang Violence.
Politically moderate Supervisor Bevan Dufty expressed surprise at learning from Fong of recently employed community organizers in each police district.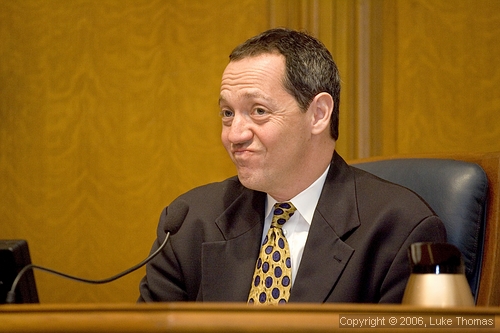 Supervisor Bevan Dufty
Dufty, who headed the Neighborhood Services Office during the Willie Brown administration, has worked with the San Francisco Police Department for many years.
"I have to tell you this comes as a surprise," Dufty said to Fong.
"I haven't seen these people."
Mirkarimi suggested Dufty's exasperation should be seen as a bell-weather warning.

Supervisor Ross Mirkarimi
"If Supervisor Dufty is exasperated you should use that as a barometer," stated Mirkarimi.
Pinpointing which City agency to turn to for latest information has been difficult, the District 5 supervisor added.
Mirkarimi also claimed notices of community meetings had not been forthcoming "for the last three months."
"Should we look to captains, to yourself Chief Fong, or to the MOCJ (Mayor's Office of Criminal Justice) as best as being the ones who announce meetings?" asked Mirkarimi.
"I feel like I have to chase to find out what's happening," Mirkarimi added.
Fong pledged to work with MOCJ to make it clear captains are usually the first to announce meetings in their communities.
One longtime community policing planning insisted community meetings should be determined by, and announced from, each district community.
"What they aren't getting is that this must be community driven," Juvenile Probation Commissioner Jim Queen told the Sentinel.
"When there is an issue it should be the community who calls the police for a meeting and the police should come to district community offices for the meeting."
Queen and other community planners will meet with Mayor Gavin Newsom and Fong Wednesday, Queen said.
The Special Committee on Gun and Gang Violence is a standing committee which meets Mondays.
Supervisor Sophie Maxwell chairs the committee and requested its formation as part of continuing efforts to revamp City approach to joblessness, crime, social services, and community policing.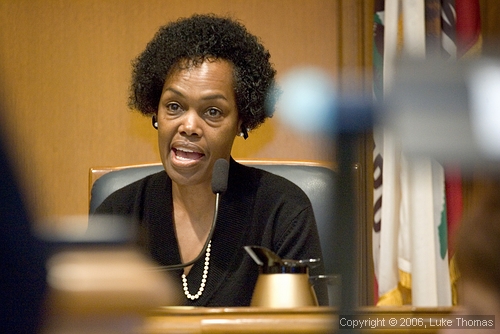 Supervisor Sophie Maxwell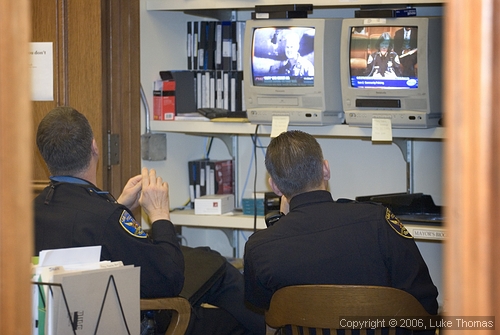 ####