Savage to interview FCJ I-Team
on subject of Pelosi Pay to Play politics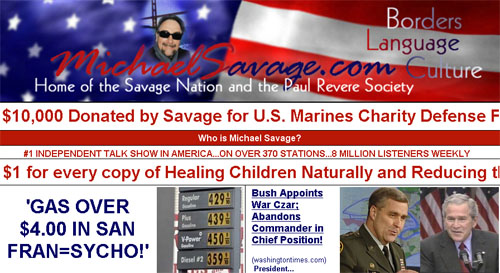 Screenshot courtesy Savage Nation
May 17, 2007
Today at 5:30 p.m, Fog City Journal I-Team bloodhound Kepa Askenasy will be interviewed by Savage Nation (910 AM in San Francisco) about FCJ's investigation into how Pelosi and other political figures use their public office in Pay-to-Play land grab schemes.
To view the latest Pay-to-Play chart, click here.
If you would like to call in and voice your opinions on the matter, the call-in number is
(800) 449-8255.
####