Summer of Love Revisited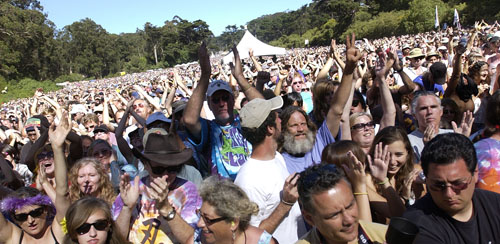 Thousands of baby boomers descended on Golden Gate Park Sunday
to celebrate the 40th anniversary of the Summer of Love
Photo by Stephen Dorian Miner

Photos by Stephen Dorian Miner and John Han
September 5, 2007
San Francisco re-visited the days of flower children, psychedelic music and the blossoming of the Haight Ashbury into its own sub-culture Sunday, as some 40,000 descended on Golden Gate Park to celebrate the 40th anniversary of the Summer of Love.
2007 looked a lot like 1967 with long hair abounding, tie-dyes and plenty of pungent smoke filling the air as Speedway Meadow - and its attendees harkened back to 'easier' days when hanging out on Haight Street was fun - and still acceptable.
Those that would remember those days adorned the huge stage, playing for revelers from four or five generations on a picture perfect San Francisco day. Ray Manzarek - former Doors Keyboardist - hooked up with poet Michael McClure, remnants of Moby Grape and the Quicksilver Messenger Service reunited and attendees got a small peek at Jefferson Airplane's current incarnation, as founding members Paul Kantner and Marty Balin took the stage for an unannounced set.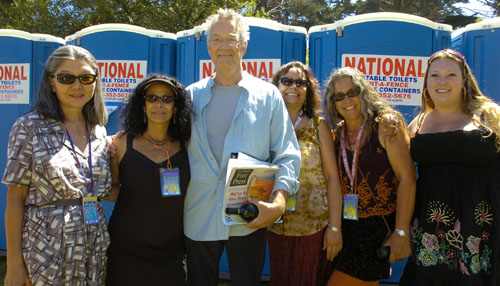 Former Doors keyboardist Ray Manzarek shares a backstage moment with some fans.
Photo by Stephen Dorian Miner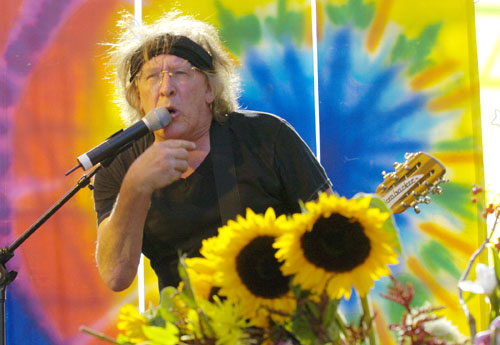 Paul Kantner leads the Jefferson Airplane through a surprise set.
Photo by Stephen Dorian Miner
Thematically, the two different decades 40 years separated seemed similar. Throughout the day, different performers used the word "compassion" in different contexts. Similarly, a very unpopular war was being fought in 1967, and the musicians and people that were loosely termed as San Francisco's "counter-culture" did their best to be vocal in their criticisms about Vietnam.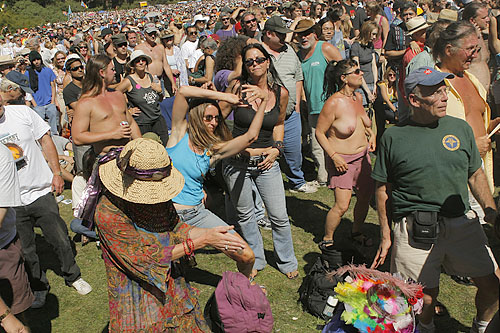 Photo by John Han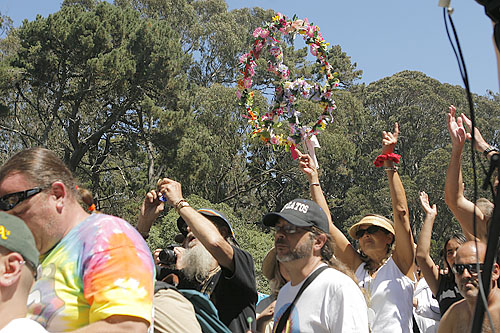 Photo by John Han
The event's producer Boots Hughston, went to high school locally and has produced shows in the Bay Area, including 2005's tribute to late rock promoter Chet Helms at the same venue.
Not generally known to be the most organized, Hughston and his team of volunteers seemed to pull the huge event without a hitch. Performances were timely and despite a crush of people on stage who had no working function, production seemed to flow smoothly. Hughston's experience working with the city to put the event together seemed go smoothly as well.
"The city's been great," Hughston said." "They understand what we're doing. It's been a very good relationship."
Venue familiarity played a part as well, and Hughston's past experience promoting and producing shows helped him land the wide array of talent, who all seemed to share the sentiment of the day.
"We're all here to make a statement," he said. "And the statement is that this society has become too hard nosed, too angry and just taking it out on all of us. It's time for compassion, understanding and love."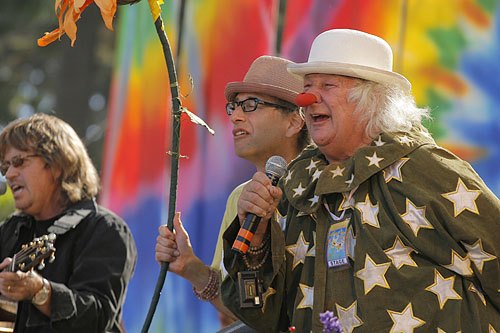 Wavy Gravy made his obligatory appearance.
Photo by John Han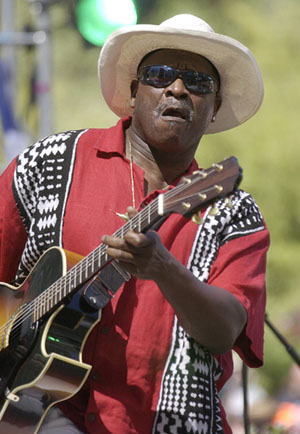 Taj Mahal was a highlight during the early part of the day.
Photo by Stephen Dorian Miner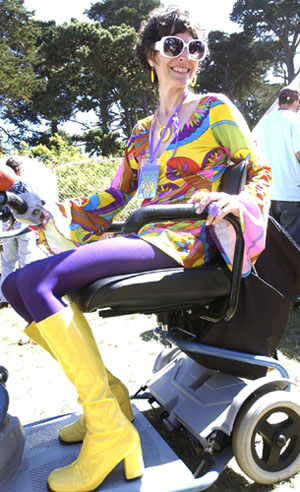 It wouldn't be San Francisco without colorful people and colorful outfits.
Photo by Stephen Dorian Miner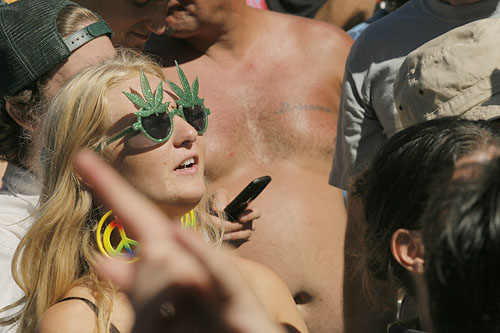 Photo by John Han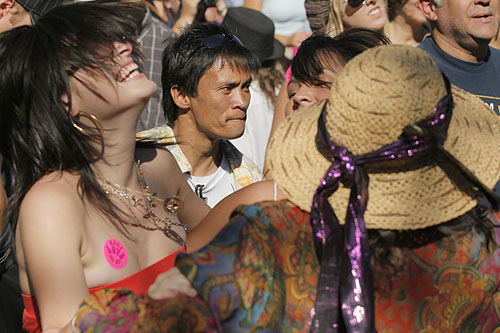 Photo by John Han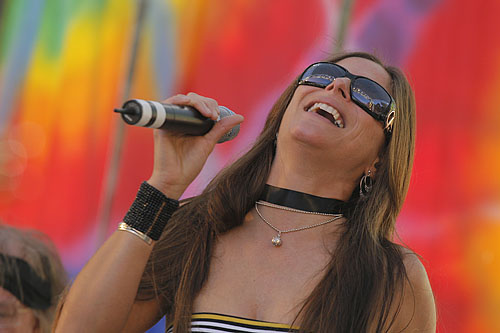 Photo by John Han
####