TASK FORCE TO DESIGN
STATE-OF-THE-ART
TRANSLATION OF CITY WEBSITES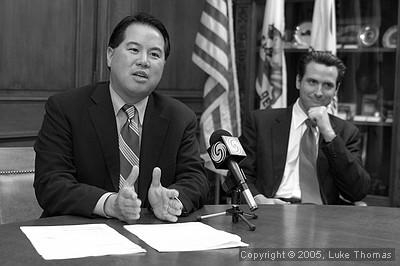 Photo(s) by Luke Thomas
November 5, 2005
A Task Force was given the charge yesterday of making city website and printed translations make sense.
Website translation services, which arose popular but imperfect in recent years, too frequently render a bizarre disservice to San Franciscans who do business with the city online.
Indeed, early translation services noted caveat that they deliver 'gist' of meaning.
In San Francisco, where one-third of the population speaks Cantonese and only 40% of Chinese speakers understand English well, current translation of "City Hall" is "City Corridor."
And the word "property" results in meaningless Cantonese gibberish - a distinct problem for Chinese property owners seek help on the city property assessor website.
"That's just something that we couldn't accept," Assessor Phil Ting explained yesterday.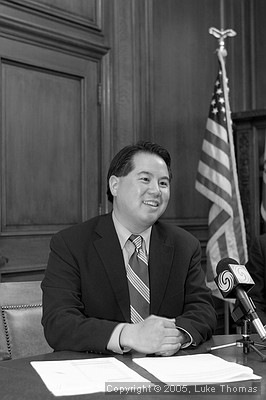 Phil Ting

Ting joined Treasurer Henry Cisneros in an 11:30 a.m. City Hall press conference as Mayor Gavin Newsom detailed the project.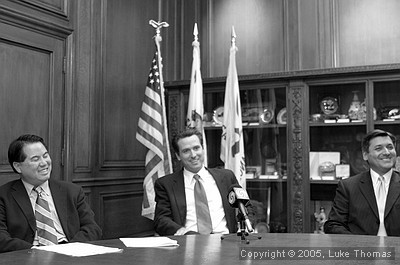 Phil Ting, Mayor Gavin Newsom, Jose Cisneros
"We recognize in San Francisco that our greatest strength is our diversity, and in order to advance the needs of an ever growing and diverse population we need to do more to create to create a bridge, to create access to city services," Newsom stated.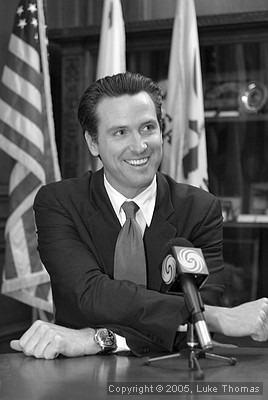 "Oftentimes we'll get translations that make no sense whatsoever…and just reads out as a bunch of nonsense and we've got to do better.
"We're announcing today creation of a Cultural Competency Task Force led by Assessor Phil Ting.
In addition to website translation, the Task Force will review city printed materials and forms.
Ting pointed to an elderly Chinese couple as missing the city's homeownership tax deduction since 1996 because exemption notice was mailed in English.
"Nine individuals will outreach to the five top departments where people have contact, and…our focus will be on Spanish translation, Chinese translation, and Tagalog translation.
More than one in four applicants making use of the Working Families Credit this year did so through non-English mail notice, Treasurer Cisneros added.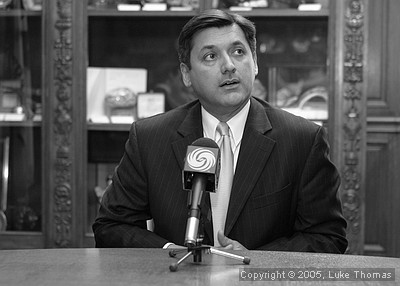 Jose Cisneros
"I'm excited about taking the Treasurer's webpage and services we provide, and following the Task Force's recommendations, and providing the best services we can," Cisneros pledged.
Members include: Ting, chair; Cisneros; Luna Yasui,
CAA; Chris Vein, DTIS; Deborah Escobedo, Immigrant Rights Commission; Joanne Low, City College of San Francisco; Nani Coloretti, Mayor's Office of Public Policy; and Francisco Castillo, Mayor's Office of Communications.
The Task Force will complete recommendations within three to six months, said Newsom.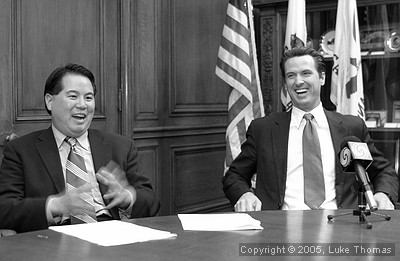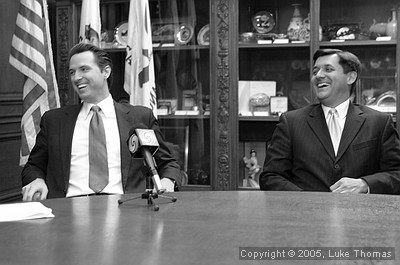 ####