San Francisco International airport receives
$15 million from Homeland Security
to fund air cargo screening program

X-ray machines are used to scan passenger luggage at San Francisco International airport. Air cargo, however, is presently not adequately tested for explosives.
A new pilot program, funded by Homeland Security dollars, will help reduce the risk
of undetected explosive laden cargo boarding passenger aircraft.
Photo(s) by Luke Thomas
June 20, 2006
San Francisco International Airport will be the first of three sites to launch a pilot program in an effort to improve air cargo screening for explosives, officials announced Monday.
The long-term goal of the program is to create a model for effective screening of cargo that can be replicated at over 440 airports nationwide, TSA Federal Security Director Earl Morris said.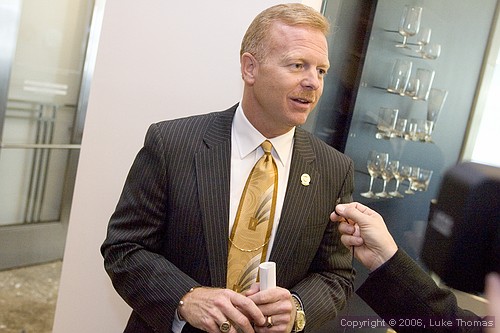 Federal Transportation Security Administration Security Director Earl Morris
Approximately half of the $30 million in U.S. Department of Homeland Security grants will be used to fund the Air Cargo Explosives Detection Pilot Program at SFO. SFO officials, homeland security, and the Transportation Security Administration were present to sign a Memorandum of Understanding.

SFO Airport Director John L. Martin, Office of Systems Engineering
and Development Director, John Kubricky, and TSA Security Director Earl Morris
complete the signing of a Memorandum of Understanding.
"The reality is, we're taking off our shoes and we're pulling out our tweezers and other items. That's great and that's important and appropriate, but what lies underneath we haven't been necessarily checking to the degree we should," Mayor Gavin Newsom said.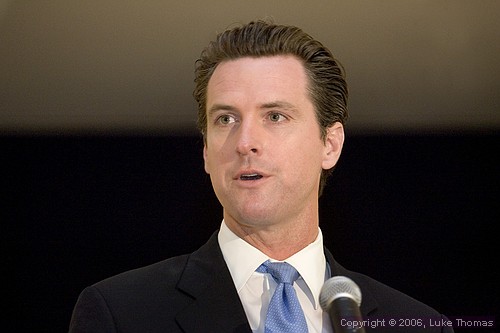 Mayor Gavin Newsom
In addition to using existing modes of security such as X-rays and K-9 units, SFO will be working with Lawrence Livermore Laboratory and other national labs to identify the technological requirements of cargo screening.
One of the newest cargo devices employs explosive trace detection using a Teflon-coated fiberglass wand to find traces of explosives down to the billionth, sometimes trillionth, of a particle. The procedure takes less than 10 seconds and officials are confident it will increase productivity over existing methods of inspection and detection.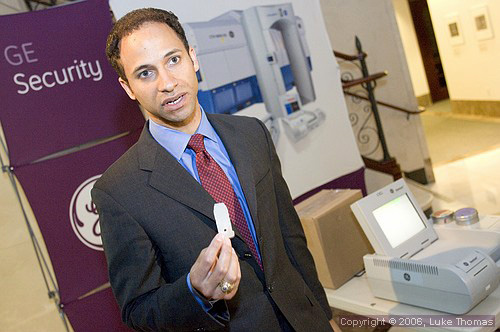 Jaime Irick, Sales Director for General Electric Security
demonstrates the efficacy of spectroscopy testing.

Last year 530,000 metric tons of cargo passed through SFO.
SFO will be getting underway with the detection pilot program this summer. Two other unnamed airports will also participate.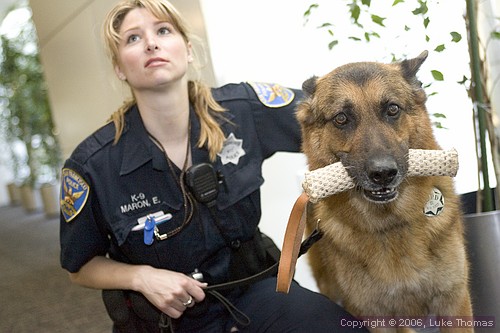 ####