People of faith demand
'Avenues of Hope' for youth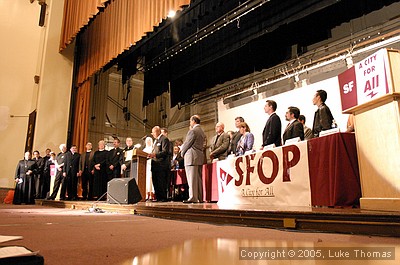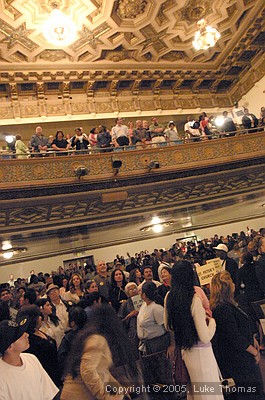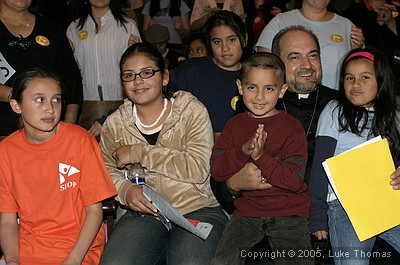 Photo(s) by Luke Thomas
November 21, 2005
Organized clergy led their congregations to pack Mission High School Auditorium yesterday, demanding city leaders develop improved means to care for San Francisco youth.
United under the umbrella San Francisco Organizing Project (SFOP), they received solidarity with their vision from federal, state, city, and school district leaders.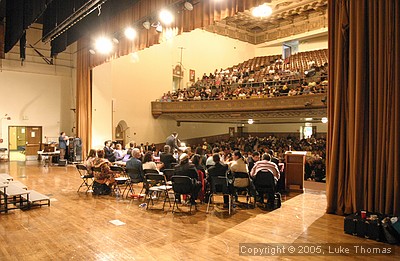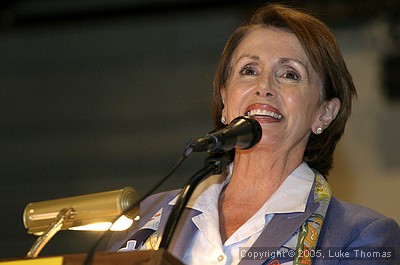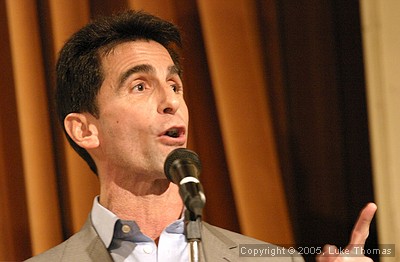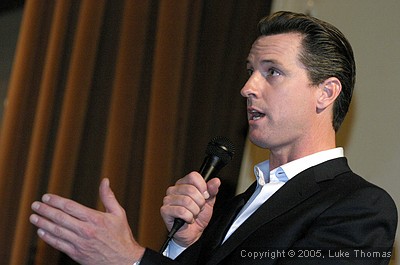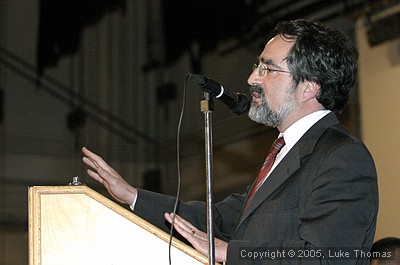 Embraced proposals include:
JOB TRAINING AND PLACEMENTS FOR YOUTH
- Juvenile justice reform. All youth in the juvenile justice system have access to job training and education programs.
- Summer jobs. Mayor sponsors employment summit with key San Francisco businesses to create summer jobs for youth in 2006.
- Pathways to new economy jobs. Implement CityBuild and replicate it with new industries including digital media, biotech, and clean technology.
- Accountability. Annual public report card that documents progress of local hiring and keeps communities informed.
EDUCATION AND SCHOOLS
- Community involvement in superintendent selection process, including townhall meetings, and school-based meetings.
- Take 'small schools by design' off closure list, including Aim High Academy, June Jordan School for Equity, and Sanchez Elementary.
- Create a policy that supports the development of 'small schools by design' and gives them autonomy to be successful.
HEALTH CARE
- Pass legislation to provide health coverage for all California children.
- Stop cuts to Medicaid that would leave up to 1.5 million children without health insurance.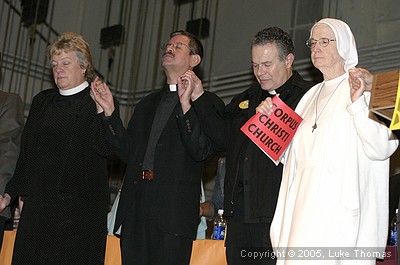 ####