Strippers protest to protect booth operations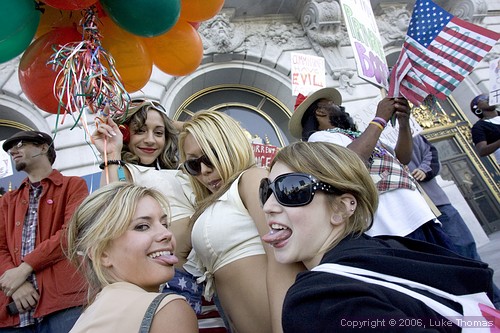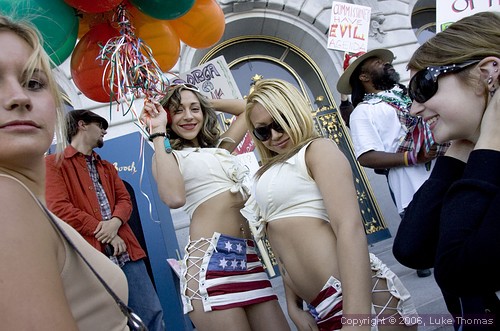 As many as 50 scantily clad strippers and their supporters convened on the steps of City Hall yesterday to protest a new law being proposed by the Commission on the Status of Women to close down city strip club booths over safety concerns.
Photo(s) by Luke Thomas
By Luke Thomas
August 19, 2006
The steps of City Hall were transformed yesterday afternoon into an atmosphere one might encounter at a raucous cabaret block party, with rap-artists, strippers and their supporters, combining to create a head turning attraction.
Passers by stopped in flummoxed amazement to take in the colorful spectacle, and honking drop-jawed motorists managed to safely pass by without rear ending each other.
The rally was organized by San Francisco's stripping community to oppose findings by the Entertainment Commission that found strip club booths to be unsafe for strippers.
The Entertainment Commission that was meeting to consider the proposal continued the item to allow for more public comment.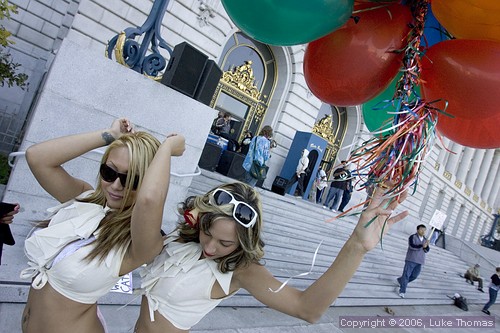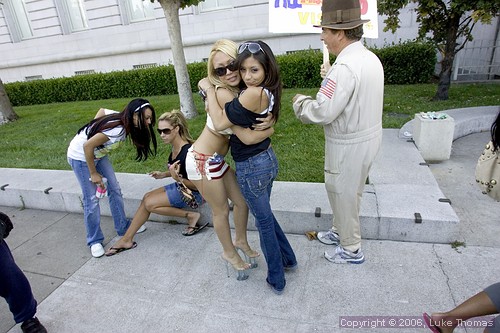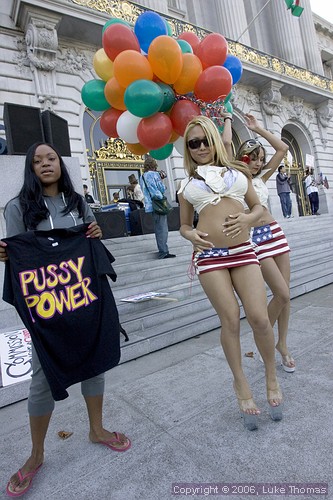 ####