Newsom announces 2006 Summer Safety Program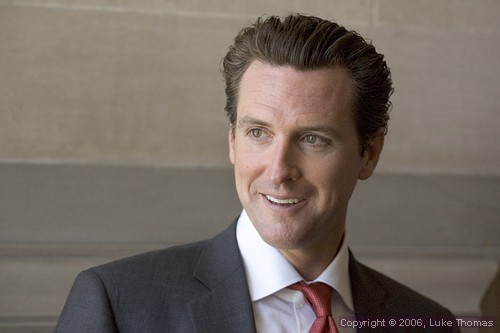 Mayor Gavin Newsom
Photo(s) by Luke Thomas
By Brent Begin, Bay City News Service
July 6, 2006
SAN FRANCISCO (BCN) - San Francisco Mayor Gavin Newsom debuted a new $47.9 million summer violence prevention plan today designed to address a yearly phenomenon of increased violence at the beginning of summer.
The plan is designed to provide young people with something to do when school lets out -- like finding a job or learning skills.
The plan relies heavily on support from local organizations, law enforcement and elected officials.
"Safe Summer 2006 is a historic investment in our youth and our communities," Newsom said. "It provides the tools and the opportunity necessary for San Francisco's most-at-risk youth to build a future."
According to the mayor's office, the plan includes several highlights. First, the city's juvenile probation department and the Department of Children, Youth and their Families -- an organization that often works with the city -- are collaborating to provide jobs and job training to about 240 youths on probation.
Second, the locally funded CityBuild Academy will train 75 people in construction-related occupations. Also, the Department of Children, Youth and their Families has put up almost $1 million to expand a street outreach program to the Bayview and the Western Addition neighborhoods.
The Police Department is also expected to expand its community policing efforts, according to the mayor's office.
Much of the funding has already been approved for the programs, but a bulk of the money will come from the 2006-2007 budget, which has yet to get the nod from the Board of Supervisors.
The program is a collaborative effort by Supervisors Tom Ammiano, Ross Mirkarimi and Sophie Maxwell; District Attorney Kamala Harris; Public Defender Jeff Adachi; Sheriff Michael Hennessey; and City Attorney Dennis Herrera.
Copyright © 2006 by Bay City News, Inc. -- Republication, Rebroadcast or any other Reuse without the express written consent of Bay City News, Inc. is prohibited.
####