CITY DEMOCRATIC CLUB HOSTS
ASSESSOR DEBATE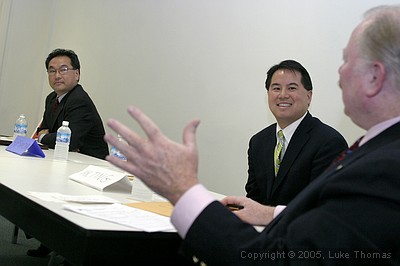 Photo(s) by Luke Thomas

Friday, September 16, 2005
Candidate Phil Ting was endorsed by the City Democratic Club last night, following a question and answer exchange attended by contenders Ting and Ron Chun.
Gerardo Sandoval, also running for the post, did not attend the 7:30 p.m.event held in SPUR headquarters.
Written questions from the audience and moderator Steve LaPlante permitted from one to two minute responses, with both candidates citing property evaluation experience.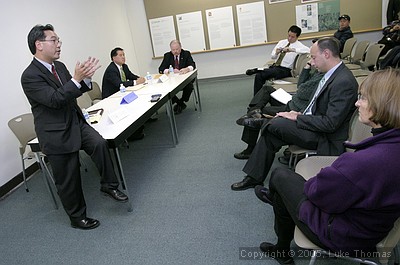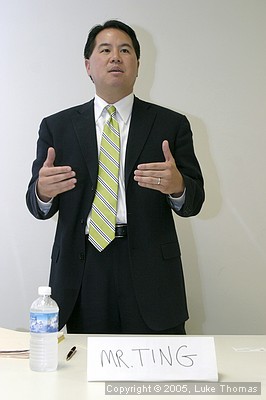 Of 19 club members voting, Ting received 13 votes, with both Sandoval and Chun tallying two votes each.
Treasurer candidate Jose Cisneros received all 19 club member votes.
City Attorney Dennis Herrera, running unopposed for re-election, was unanimously endorsed, reported member Heidi Mechen.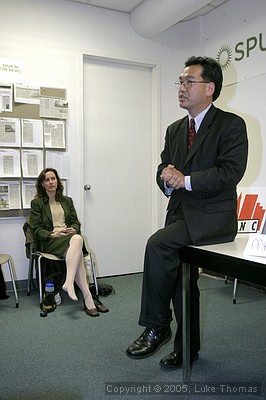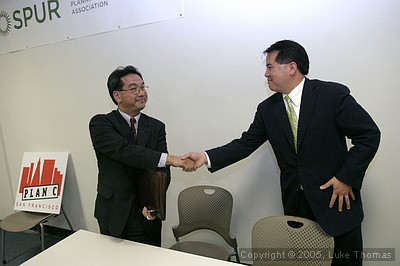 ####