TREASURER CANDIDATES MANUEL VALLE, JOSE CISNEROS SPOTLIGHTED BY ASIAN AMERICAN POLITICAL COMMITTEE

Candidate Julio Ramos quits race
Candidates Calvin Louie, Isaac Wang skip debate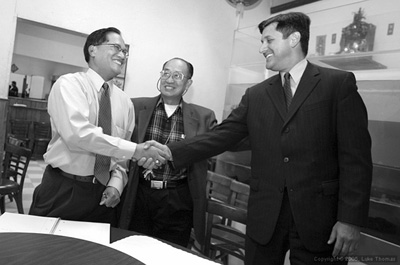 Photo(s) by Luke Thomas
Tuesday, September 6, 2004

The incumbent and one challenger participated in a sparsely attended San Francisco Treasurer debate Friday, moderated by the Asian American Political Committee.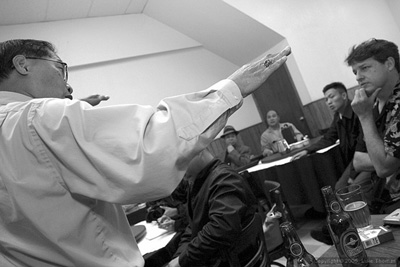 Missing most notably was Community College Trustee Julio Ramos who withdrew his candidacy less than two hours before the 5:00 p.m. debate began.

Ramos cited personal obligations as his reason for dropping out of the race, with a wife enduring a complicated pregnancy.

Candidates Calvin Louie and Isaac Wang also did not attend the event, moderated AAPC member Richard Ow.

Manuel Valle, an accounting employee within the Treasurer's Office, pledged greater interest return on city investments, while incumbent appointed Treasurer Jose Cisneros said San Francisco continues to receive highest return on investments of any county in the state.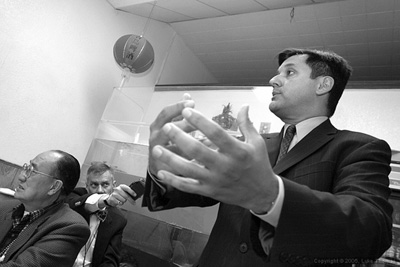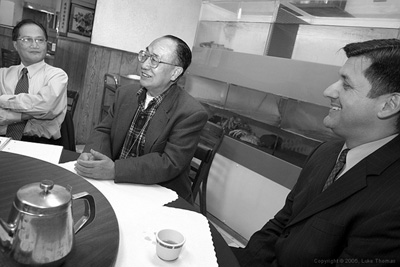 ####