Family mourns loss of Officer Tuvera
during Saint Mary's candlelight vigil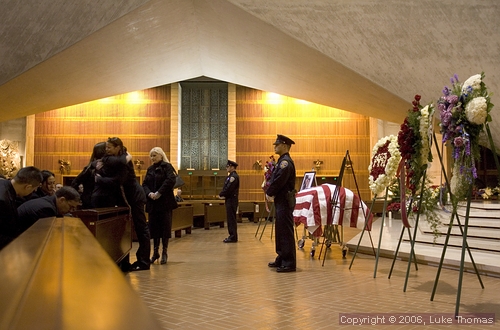 A candlelight vigil, attended by family members and as many as 200 SFPD officers, was held at Saint Mary's Cathedral yesterday evening to mourn the loss and honor the life of Officer Bryan Tuvera.
Photo(s) by Luke Thomas
By Luke Thomas

December 29, 2006 1:38 a.m.
A candle-light vigil was held yesterday for one of San Francisco's finest.
Under a clear star-bright sky Tuvera family members, and as many as 200 SFPD officers, attended Saint Mary's Cathedral to honor the life and mourn the death of Officer Bryan Tuvera.
Tuvera, 28, was slain in the line of duty on December 22 in the Sunset district while attempting to serve a warrant on a felon and became the third SFPD officer to die in the line of duty in the last 8 months.
San Francisco will honor Tuvera during a funeral service at Saint Mary's Cathedral today at 10:00 a.m.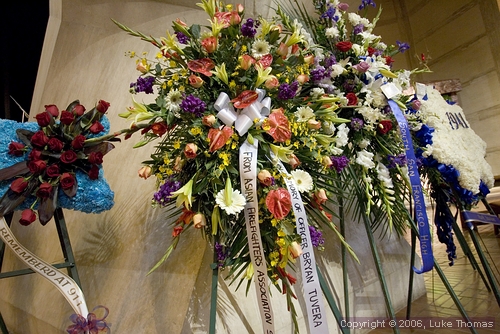 ####