USS Hornet said to be a better fit
for San Francisco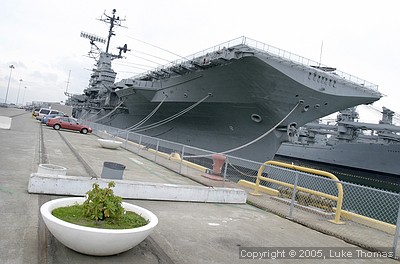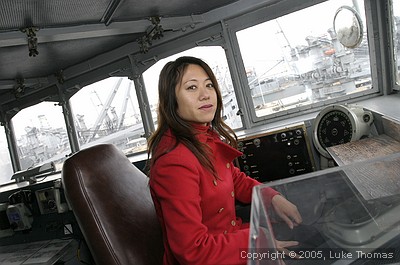 Supervisor Fiona Ma in the captain's chair
on the bridge of the USS Hornet.
Photo(s) by Luke Thomas
By Luke Thomas
December 14, 2005
Supervisor Fiona Ma climbed aboard the USS Hornet (CV12) in Alameda on Monday. The historic 1943 Essex class aircraft carrier, presently berthed at Alameda Point, is being considered for relocation to San Francisco.
According to the US Navy and the non-profit that operates the USS Hornet, the fully refurbished and operational USS Hornet is a better fit for San Francisco than the USS Iowa. The USS Iowa, whose berthing in San Francisco was voted down by supervisors earlier this year, will require a substantial investment to refurbish the historic relic.
"Although supporters for the USS Iowa have so far failed to convince supervisors they have the necessary risk-free financial guarantees, I remain supportive of the USS Iowa's berthing in San Francisco. But I must also exercise due diligence in reviewing other opportunities for San Francisco", stated Ma.
The moneymaking and fully operational USS Hornet derives income from museum admissions; private events, film and TV production permit issuance, private fundraisers, and educational live-aboard programs for youth.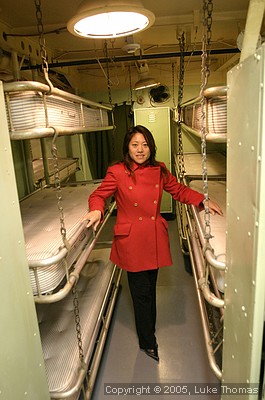 Supervisor Ma assures live-aboard bed comfort.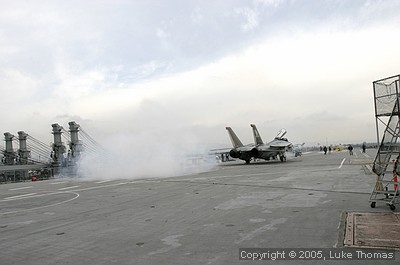 A movie crew prepares smoke behind an F14 Tomcat
on the flight deck of the USS Hornet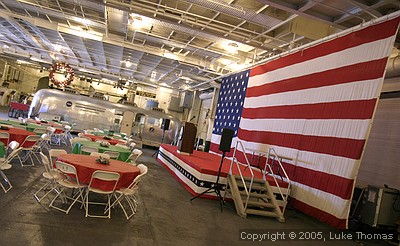 The USS Hornet is available for private functions.
The Hornet's present berthing location in Alameda is not ideal for tourist access and hinders the Hornet's revenue generating potential. With a new location in San Francisco, the USS Hornet is expected to become a major tourist attraction capable of generating much needed revenue for the Port Authority and the City.
According to Ma, Supervisors Elsbernd, Alioto-Pier and Maxwell are supportive of berthing a US Navy historic ship in San Francisco. Supervisors Ammiano, Daly, Dufty, Mirkarimi and McGoldrick, who voted against the USS Iowa's berthing because of opposition to the war in Iraq and the US Navy's 'don't ask, don't tell' policy, are not expected to change their positions.
However, with only six votes required to pass an ordinance authorizing the berthing of USS Hornet in San Francisco, it is expected supporters of the Hornet's relocation will focus lobbying efforts on Supervisors Peskin and Sandoval who initially dissented against the Iowa's berthing due to financial concerns.
Ma told the Sentinel Peskin will also base his vote on feedback from district constituent organizations that may voice concerns about impacts to view corridors.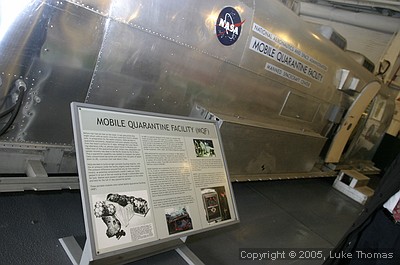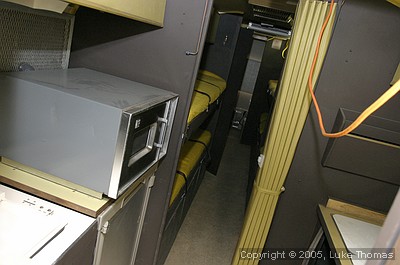 Mobile quarantine facility (above) used after recovering Apollo 11 astronauts Neil Armstrong, Edwin Aldrin Jr. and Michael Collins.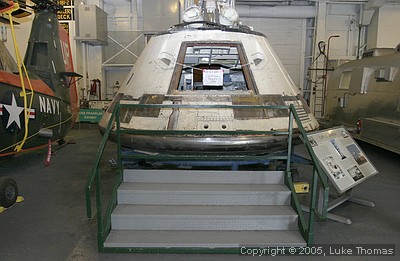 Apollo 11 capsule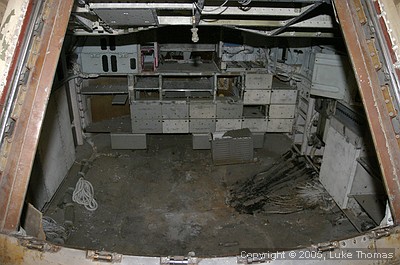 Very tight quarters inside the capsule.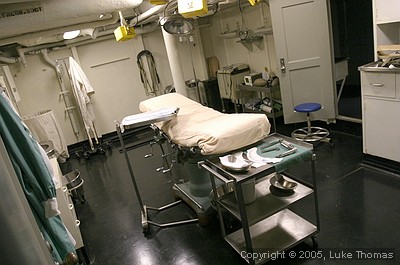 Several medical operating rooms punctuate the Hornet's tour.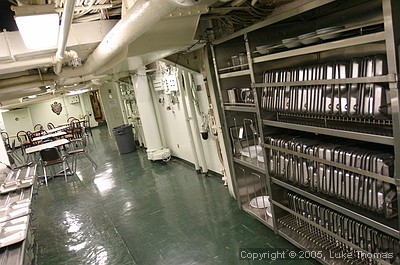 Sparkling mess hall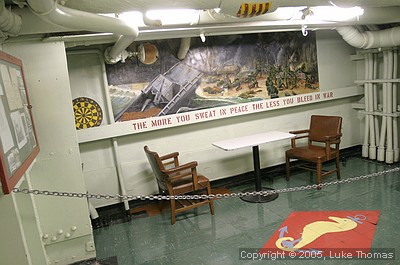 The USS Hornet has many interesting historic attractions and artifacts.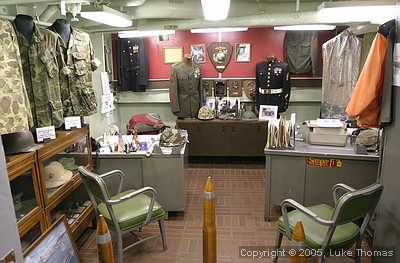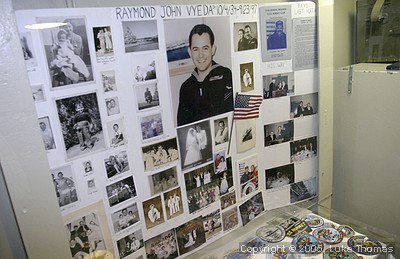 A shrine in tribute to Raymond John Vyeda.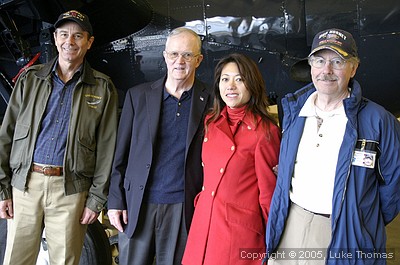 Bob Fish, CEO USS Hornet Museum, Rear Admiral Tom Brown (retired), Supervisor Fiona Ma and Ralph Johnson, Chief Operating Officer USS Hornet Museum.
####