Alioto progeny ties the knot
Newsom eyes Sophia Milos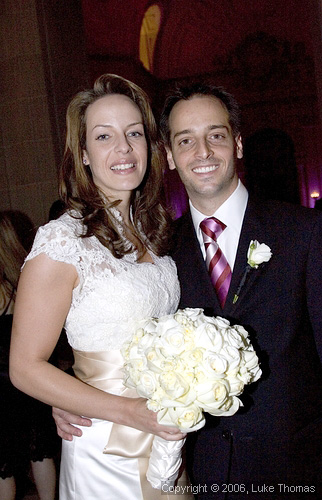 Julie Gilman and Joe Veronese, newlywedded
Photo(s) by Luke Thomas
By Luke Thomas
February 19, 2006
Queen of Hearts Angela Alioto, 46 pounds lighter and made more beautiful than a Tuscan dawn, gave away her son, Police Commissioner Joe Veronese, to Julie Gilman earlier today.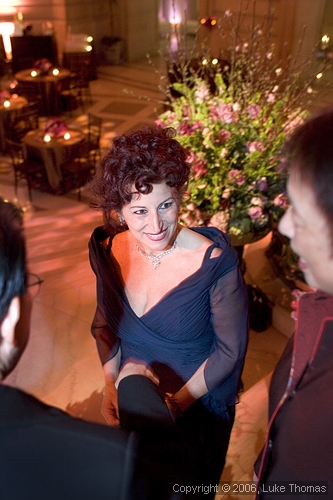 Angela Alioto
The effervescent couple betrothed matrimonial vows at the National Shrine of Saint Francis, with a who's-who entourage in tow. Only Pope Benedict and Italian crooner Emilio Pericoli were conspicuously absent.
Following the regal marriage ceremony, invite-only guests ascended City Hall's majestic rotunda to be received by our 42nd Mayor of San Francisco, the Honorable Gavin Newsom
Recently made single in a mystery better left unsolved, a bouquet of buzzing debutants quickly encircled Newsom, all eager to flutter their brightest wits for the Mayor's attention.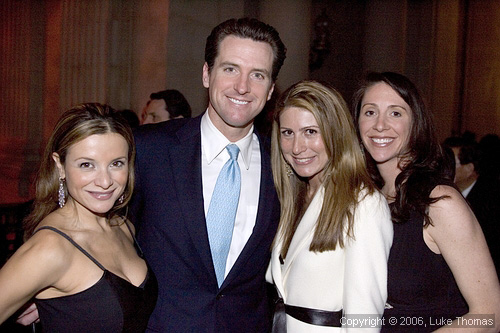 Claudia Ross, Mayor Gavin Newsom, Sarah Berger and Beth Hilliard
A Hollywood glam standout in the mix was actress Sophia Milos of CSI:Miami fame who seemed to have succeeded in catching our Mayor's eye.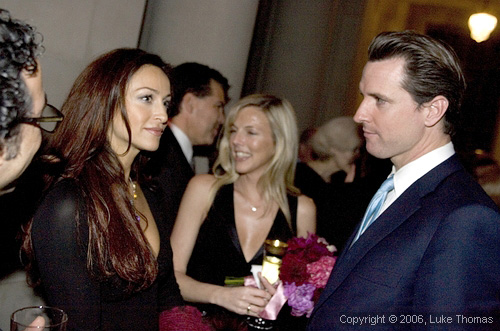 Sophia Milos (left)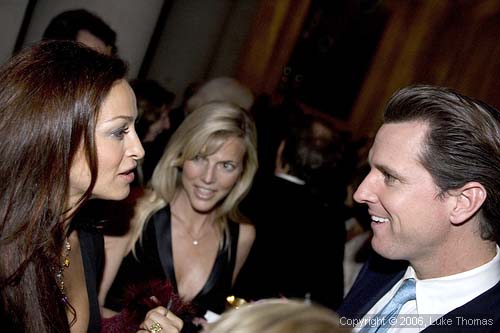 Veronese and Gilman will be honeymooning in a week to a location non-disclosed. We can tell you it will be somewhere warm, where Marlin is plentiful and privacy is prized.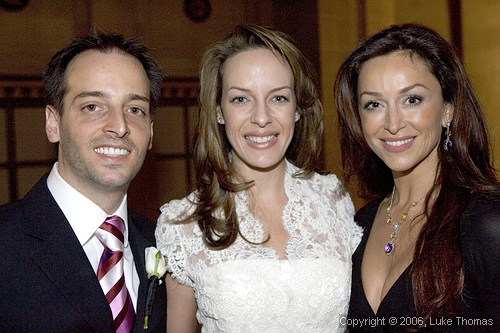 Veronese, Gilman, Milos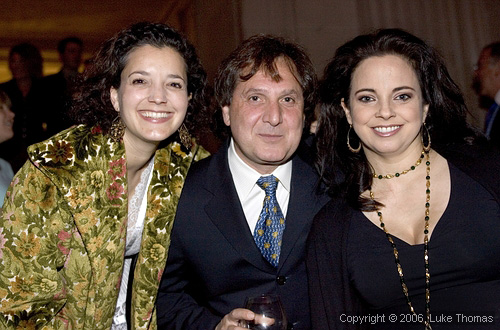 Supervisor Michela Alioto-Pier (right)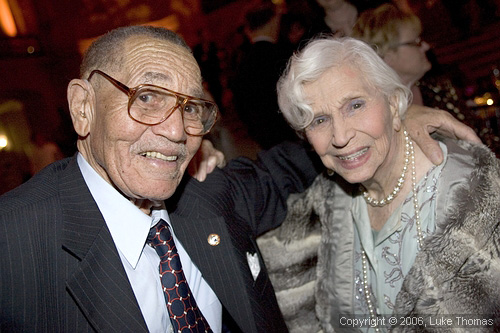 Leroy King with Angela Alioto's mother, 91 years young.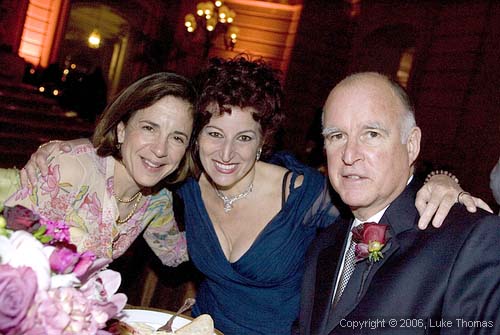 Oakland Mayor Jerry Brown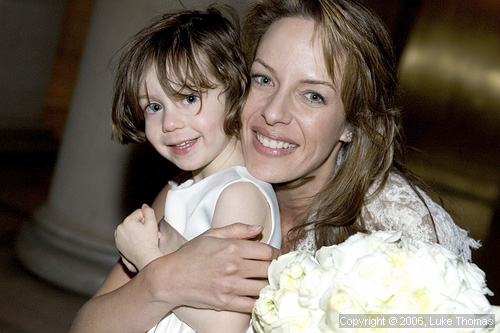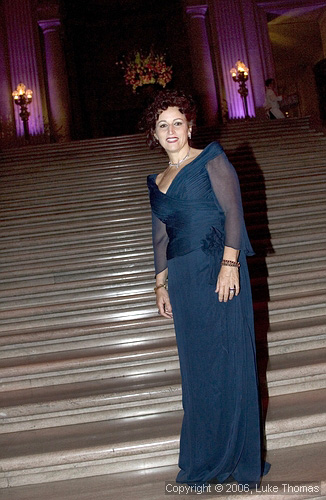 ####