Gold medalist Victoria Manalo Draves honored
at opening of San Francisco's newest play park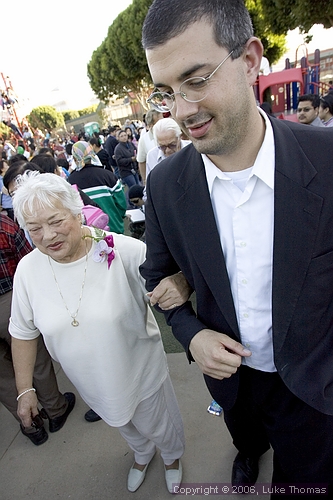 District 6 Supervisor Chris Daly escorts local heroine Victoria Manalo Draves
at the official opening and ceremonial ribbon-cutting
of San Francisco's newest play park named in Draves' honor.
Photo(s) by Luke Thomas
By Luke Thomas
October 29, 2006
Olympian Victoria Manalo Draves, winner of two gold medals for springboard and platform diving events at the 1948 Olympic games in London, was honored Friday at the official ribbon-cutting opening ceremony of the play park named after Draves.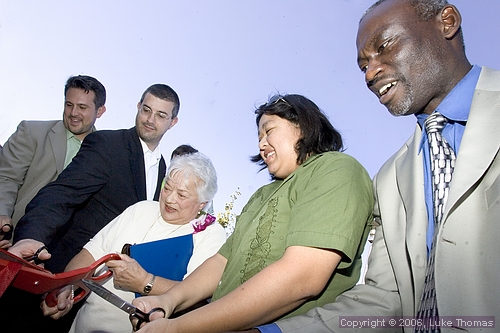 Mayor's Office of Neighborhood Services Director, Daniel Homsey, District 6 Supervisor Chris Daly, double gold medalist Victoria Manalo Draves, SOMCAN Community Planning Program Director Chris Durazo and Department of Recreation and Parks Director Yomi Agunbiade combine to cut the ribbon that marks the official opening of Victoria Manalo Draves Park.

The two-acre park, located on Folsom Street between 6th and 7th streets and across the street from the new Bessie Carmichael School, is located in District 6 in an area of San Francisco sorely underserved with open public spaces.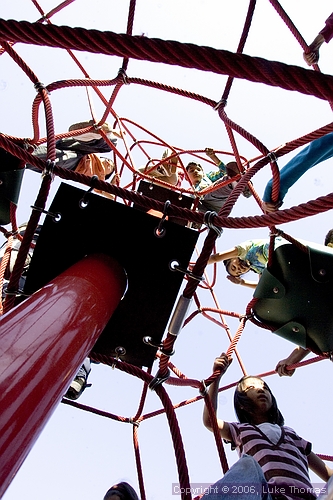 District 6 Supervisor Chris Daly, presiding over the official opening ceremony with Draves, presented Draves with a commendation from the San Francisco Board of Supervisors.
"This park is an important effort of the City to recognize one of our very own distinguished women and US Olympic athletes," Daly said.
Draves, born in San Francisco to an English immigrant mother and Filipino immigrant father on December 31, 1924, is regarded as an important role model in the Asian American community.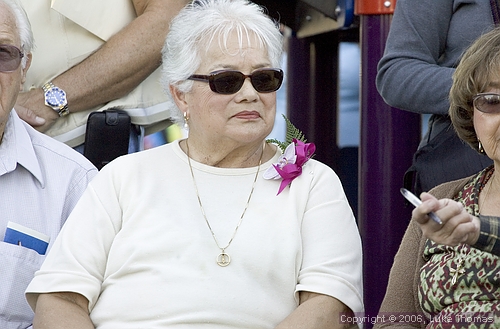 "The opening of the Victoria Manalo Draves Park is a milestone in the transformation of this neighborhood after years of community advocacy to rebuild Bessie and establish new and much needed open space in SOMA," Daly added.
Department of Recreation and Parks Director Yomi Agunbiade, working with SOMA community groups and Supervisor Daly said, "Working with Supervisor Chris Daly and the SOMA community has led to the completion of this long-awaited South of Market public space."
Agunbiade said the park has been constructed within budget at a cost of $3.6 million.
The play park facility includes children and toddler play areas, a softball field, a picnic area and a basketball court.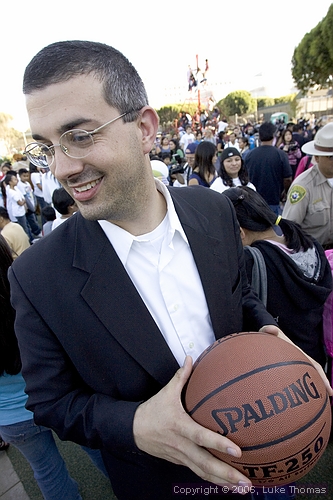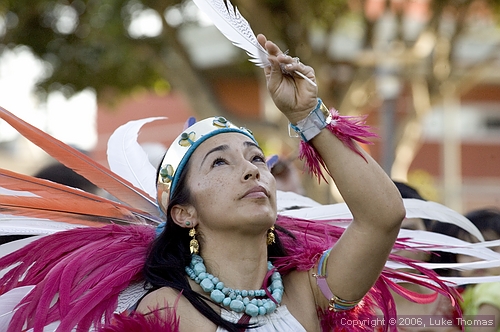 ####