San Francisco Police Officers' lawsuit alleges racism in 'videogate' suspension disciplinary action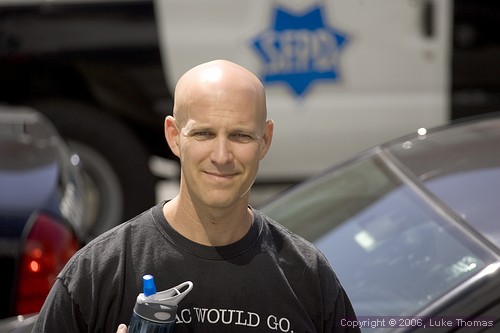 SFPD Officer Andrew Cohen, author of the infamous SFPD video that became known as 'videogate', is a co-plaintiff in a civil lawsuit alleging racism against those officers suspended for making a racist video while using public resources.
Photo(s) by Luke Thomas
By Brent Begin / Brigid Gaffikin, Bay City News Service
August 10, 2006
SAN FRANCISCO (BCN) - Several San Francisco police officers who received suspensions and re-assignments for their part in making a controversial video were the victims of racism and unfair disciplinary actions, according to a lawsuit being filed today in San Francisco Superior Court.
Andrew Cohen, the producer of the now infamous video of officer antics that sparked the ire of city leaders and led to an ongoing disciplinary investigation, stood with five other plaintiffs in the lawsuit in front of the Hall of Justice today as their attorney, Waukeen McCoy, announced the details.
Eighteen officers from the Bayview station are seeking $20 million from San Francisco and police Chief Heather Fong for what they call unfair disciplinary actions.
"Fong disciplined everybody except the Asian officers, who were prominently featured in the video," McCoy said. "There could be no other reason in my mind for these officers not being disciplined."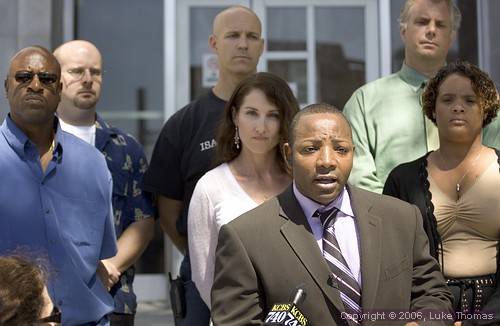 Attorney Waukeen McCoy explains details of the civil lawsuit to reporters.

The lawsuit claims that Fong, who is Chinese American, moved 20 officers to administrative or "no contact" positions while four officers were not disciplined because of their Asian heritage.
The plaintiffs represent a diversity of racial backgrounds and include both men and women.
Eight of the officers involved, including Cohen and Officer Wendy Hurley, are still assigned to non-contact positions within the department.
"My spirit as a police officer has been crushed," Hurley said. She added that she had spent a lot of time working on relationships in the community and that in her current position, her experience and training are going to waste.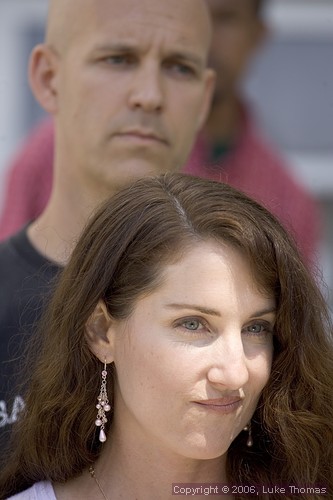 Officer Wendy Hurley
The lawsuit also claims that San Francisco officials and Fong insulted the plaintiffs publicly by calling them sexist, racist and homophobic.
Cohen said he found Fong's alleged actions ironic because he was the one who has publicly been called a racist. Cohen's badge and gun have not been re-issued.
"We are wasting away as highly paid paper-pushers," Cohen said.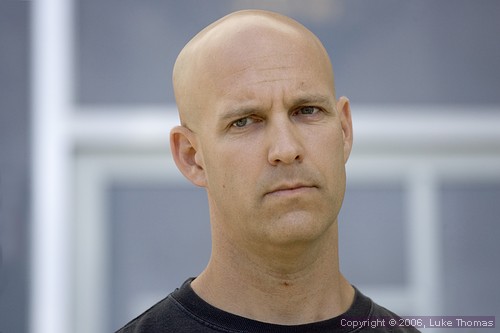 Officers Clayton Harmstrong, Gigi George, James Lewis and Erick Solares also appeared at today's announcement.
San Francisco Mayor Gavin Newsom said this afternoon the lawsuit only "reinforces my concern about action and accountability."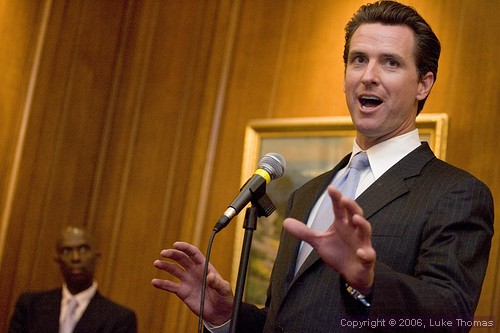 Mayor Gavin Newsom
Newsom said that, unlike the general public, he has seen more than 20 "vignettes" from the controversial video and that anyone who saw them would understand how seriously he takes the matter.
A Police Department spokesman was not immediately able to comment on the suit this afternoon. The department's internal investigation into the circumstances surrounding the production of the video is expected to wind up soon.
Copyright © 2006 by Bay City News, Inc. -- Republication, Rebroadcast or any other Reuse without the express written consent of Bay City News, Inc. is prohibited.
####