Where San Francisco will be one year from now?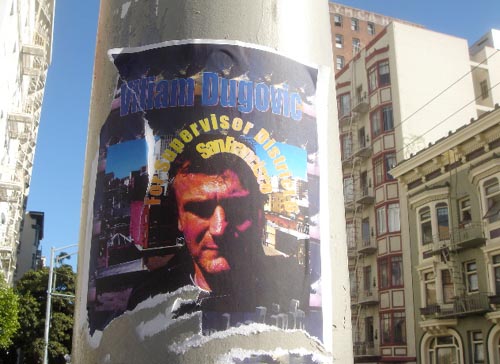 From the office of former District 6 Supervisor candidate Viliam Dugovic
November 10, 2006
I like inform you that I will be starting next monday my own blog.
I had opportunity to see very close politic process in San Francisco, and i thing we all deserve better, better information, better decision!
If you like know what goings in San Francisco politic seen, in my interpretation and
my look what is right and you do not main my grammar, pleas be my guest at: http//:www.thenovember7.info
I promising you nothing of professional journalism, but my own opinion ,and we will be
going like at roller coaster!
Only one rule, do what is realy right.
And protect all cost disadvantaged.

####