City Hall buzzing metal detectors
quietly do their job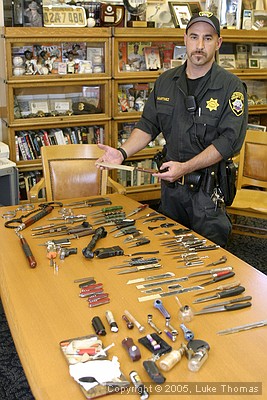 Sheriff's Deputy A. Martinez cites importance
of not subjecting crowds to harm
during dangerous arrests.
Photo(s) by Luke Thomas
November 3, 2005
Most visitors passing through City Hall metal detectors are accustomed to the alarm set off only by cell phones, metal adorned clothing, and forgotten harmless metal items left in pockets.
It's meant to be that way, Deputy Sheriff A. Martinez yesterday told the Sentinel.
When the alarm sounds for real, weapon confiscations and arrests are made as quietly out of view as possible, Martinez said.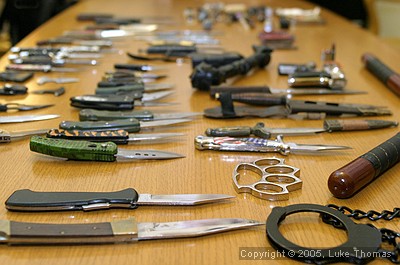 Not subjecting a crowd to harm in a dangerous situation is the goal, explained Martinez.
While delay caused by going through metal detector lines can annoy the public, detectors successfully kept City Hall safer in recent months with discovery of weapon array including one gun.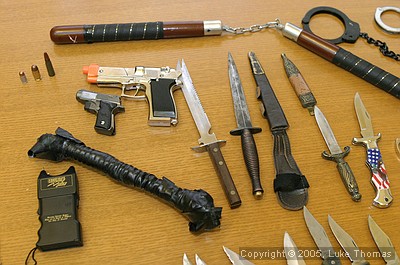 Illegal knives are a common confiscation. Legal pocketknives and other sharp objects are held by deputies until owners leave City Hall, Martinez added.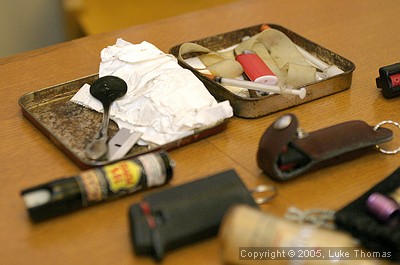 Deputies take weapon owners into custody when outstanding warrants are held and issue citations to some owners.

####