IT'S CHINATOWN - Year of the Dog

The 2006 Chinese New Year Parade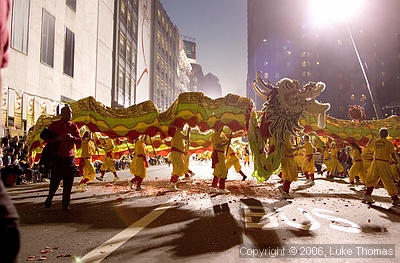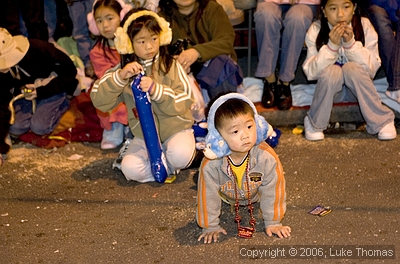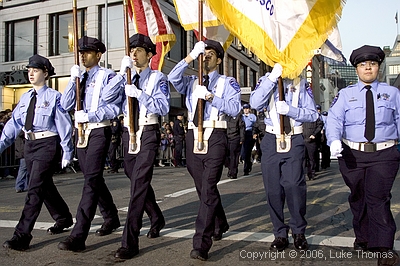 Photo(s) by Luke Thomas
February 11, 2006, 11:45 p.m.
A reported 200,000 exuberant celebrants packed San Francisco streets this evening to usher in the Chinese New Year and feast parade visual treats.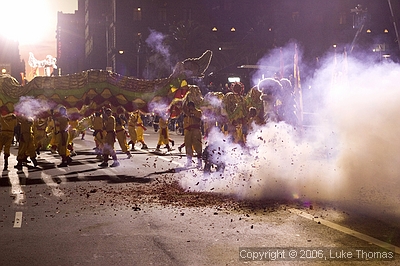 Chinatown community leaders, floats, elected officials began the march precisely at 5:00 p.m., stemming from 2nd Street along Market to Geary and Union Square, with spectators packed 20 deep in many locations.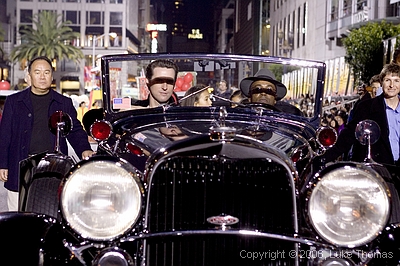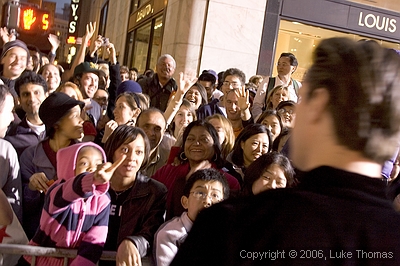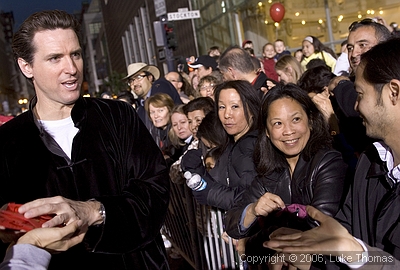 "In 1847 San Francisco was a sleepy little village known as Yerba Buena with a population of 459," recalled the San Francisco Chinese Chamber of Commerce which coordinated the event.
"With the discovery of gold and the ensuing California Gold Rush, by 1849, over 50,000 people had come to San Francisco to seek their fortune or just a better way of life.
"Among those were many Chinese, who had come to work in the gold mines and on the railroad. By the 1860's, the Chinese were eager to share their culture with those who were unfamiliar with it.
"They chose to showcase their culture by using a favorite American tradition - the Parade. Nothing like it had ever been done in their native China.
"They invited a variety of other groups from the city to participate, and they marched down what today are Grant Avenue and Kearny Street carrying colorful flags, banners, lanterns, and drums and firecrackers to drive away evil spirits."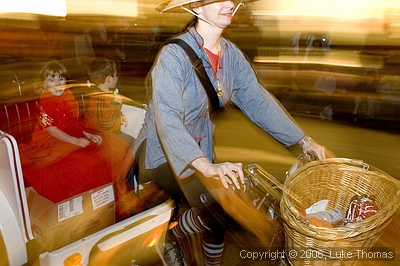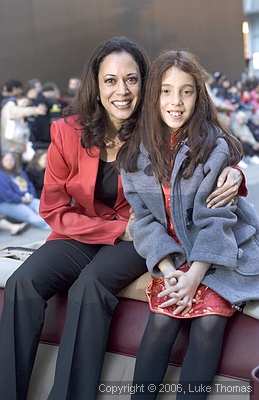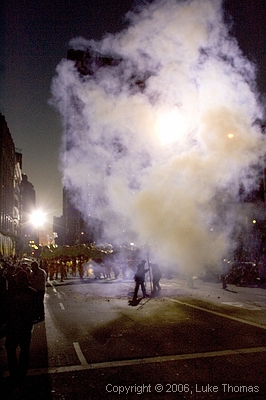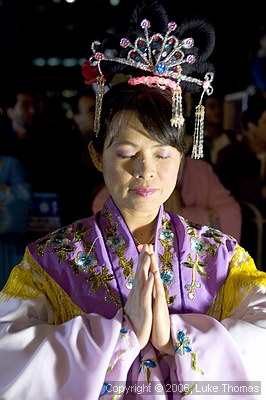 ####