Ace Washington's bail reduced to $20,000
Arraignment continued until tomorrow morning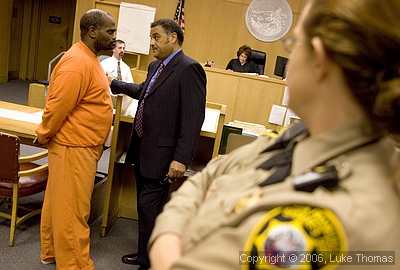 Photo(s) by Luke Thomas
By Luke Thomas
January 19, 2006 3.00 p.m.
Following his arrest yesterday, Ace Washington was arraigned today at 1:45 p.m. in Department 12 at 850 Bryant Street resulting in Washington's bail amount being reduced from $90,000 to $20,000.
The arraignment has been continued until tomorrow morning at 9:00 a.m. pending more information from the district attorney concerning the December 30, 2005 incident.
Washington's attorney, Rafael Trujillo, urges witnesses and supporters to attend tomorrow's arraignment in an effort to reduce Washington's bail amount further.
Washington is charged with Penal Code section 422: Threats to commit crime resulting in death or great bodily injury.
He is also charged with Penal Code section 422.6a: Use of force, threats, or destruction of property to interfere with another's exercise of civil rights.
A preliminary hearing date has been calendared on February 1, 2006.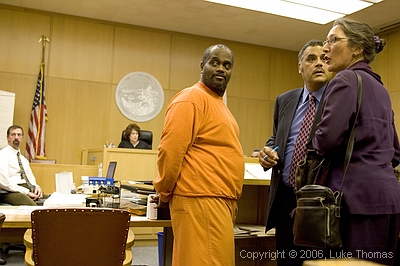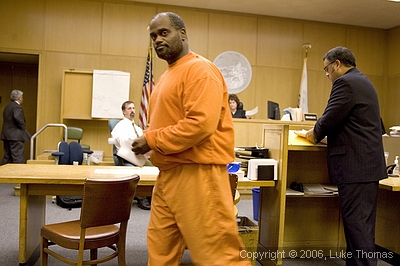 ####