Alioto defends Prop H and I
on the O'Reilly Factor
h. brown serves as media consultant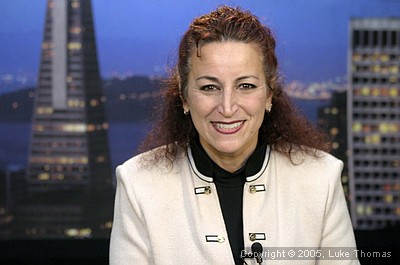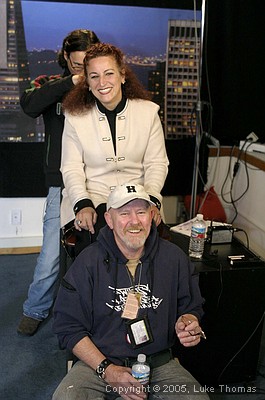 Angela Alioto and h. brown
Photo(s) by Luke Thomas
By Luke Thomas
November 7, 2005
City of St. Francis' homelessness matriarch and former Supervisor Angela Alioto, was guest on The O'Reilly Factor today, accompanied by h. brown, to discuss two local ballot measures.
A regular on The Factor show, Alioto defended Proposition H, the firearm ban, and Proposition I, a largely symbolic measure that establishes city policy to oppose military recruitment in San Francisco public schools.
O'Reilly opened the spirited segment claiming reasons why Americans must be free to arm themselves, and cited post-Katrina New Orleans as an example of what can happen when law and order disintegrates into anarchy and chaos.
Alioto fired back and described San Francisco as the "City of Peace" and cited increased gun-related homicide statistics as the primary reason why San Franciscans may vote for the controversial firearm ban.
"It's outrageous what's going on in our City," she said. "We don't want guns in San Francisco."
Losing traction, O'Reilly moved to discuss Proposition I.
Alioto called the practice of luring impressionable sub-teens into war "unconscionable," and said San Franisco public schools would be more welcoming of Peace Corps recruiters.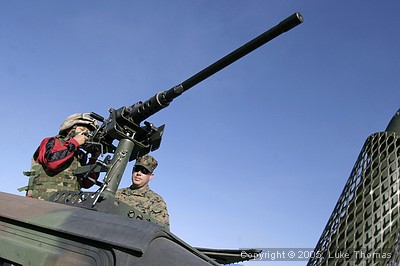 During Fleet Week events in San Francisco, Military Recruiters
used humvee mounted gun turrets to sew seeds into the minds
of our young and impressionable. (More click here)
Ruffled by Alioto's arguments, O'Reilly accused Alioto of being, "un-American."
"I'm just as American as you are, Bill," Alioto countered.
The interview ended when O'Reilly cut Alioto's microphone mid-speak, then turned to his audience with the last words, "Get a rifle."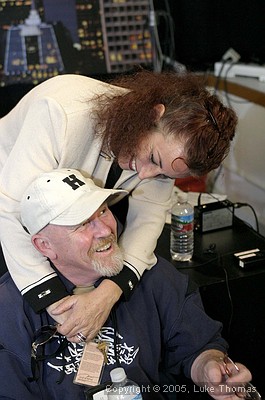 ####