Grace Cathedral arson plot charges "overblown"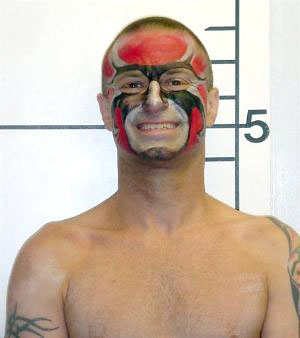 Paul David Addis
By Ari Burack
December 20, 2007
The attorney for a San Francisco man accused of attempting to set fire to Grace Cathedral one Sunday night in October said today outside San Francisco Superior Court he was confident his "eccentric" client would not be convicted of "overblown charges."
Paul David Addis, 35, remains in custody on felony charges of attempted arson, possession of explosives and possession of incendiary devices, according to the San Francisco District Attorney's Office.
He appeared briefly in court this morning to schedule a Jan. 4 date for a preliminary hearing on accusations that, on Oct. 28, his backpack laden with fireworks, he intended to ignite the historic church.
Though the consequences of the charges are potentially very serious -- a maximum eight years in prison, according to the district attorney's office -- public defender Tal Klement said Addis' intentions were not.
"He's an eccentric guy," Klement said outside the courtroom. "He attracts a lot of attention."
Klement dismissed the allegations as "overblown charges" and was hopeful a plea agreement with prosecutors would be worked out.
"From my initial review of the evidence, it appears that he was in possession of commercially available fireworks," Klement said.
Addis was found on the California Street side of the cathedral around 11:40 p.m. with a backpack full of fireworks and other items that "led officers to believe he might be up to something," police reported.
Police were called to the area after Addis' neighbor reportedly heard him say, "The cathedral isn't going to be there anymore," an officer said.
Klement said Addis' full taped statement to police was unfortunately destroyed.
"So now we have four or five statements taken out of context, with no actual tape," he contended.
"I think, when everything's put in context ... in the context of Mr. Addis' personality and eccentricity, I think it will come off as a lot less serious," Klement suggested.
Addis was earlier charged in Nevada for allegedly setting the Burning Man effigy on fire before it was scheduled to be burned at the annual festival held each Labor Day weekend in Nevada's Black Rock Desert.
Copyright © 2007 by Bay City News, Inc. -- Republication, Rebroadcast or any other Reuse without the express written consent of Bay City News, Inc. is prohibited.
####