Anti-war rally draws thousands to San Francisco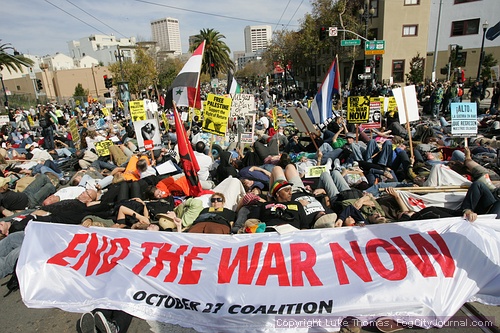 As many and 30 thousand peaceful demonstrators joined an anti-war rally in San Francisco today. Along the route from Civic Center to Dolores Park, protesters staged a 5-minute die in at the intersection of Market and Octavia streets.
Photos by Luke Thomas and John Han
By Caitlin Cassady
October 27, 2007
Bright blue, orange and yellow anti-war signs collided with each other this morning as thousands of people turned out for "End War in Iraq Now'' Day in San Francisco.
Protestors of every age and race flooded Civic Center plaza this morning sporting homemade shirts and signs that demanded peace, and begged President George Bush to bring troops home from Iraq. San Francisco resident Keith Wynn attended the rally with his family and said he was there to "support peace.''
"There has been too much bloodshed,'' Wynn said. "I'm here because I don't want my son to live in a country that puts capitalism above humanity.''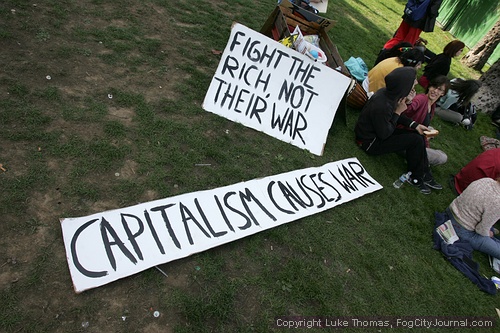 Members from many peace advocacy groups and organizations spoke to the crowd and denounced the war. Among the many speakers was San Francisco Poet Laureate Jack Hirschman, who took the stage and declared that the "souls of the American people and the souls of many people around the world have been devastated by this war.''
According to the Act Now to Stop War and End Racism Coalition spokeswoman Sarah Sloan, the rally is part of a national day of protest, with events occurring in major cities across the U.S. Protestors from all over Northern California turned out for the event, including a bus of students from the Chico Peace and Justice Center.
"We came so that our voices could be heard,'' California State University, Chico student Sarah Schlobohlm said.
"Its nice to be around so many people that share our same views on the war,'' added fellow student Monique Birtwell.
After the initial event, protestors took to the streets and marched to Mission Dolores Park. As they passed Market and Octavia streets the protestors lay down and conducted a die-in to honor the soldiers and Iraqi citizens who have lost their lives in the war.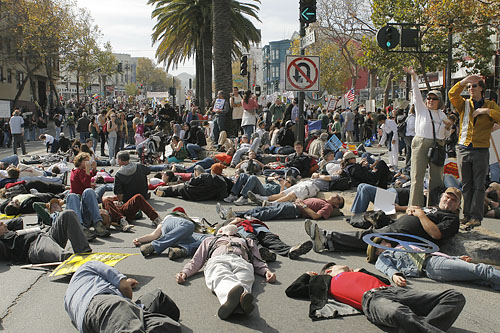 Photo by John Han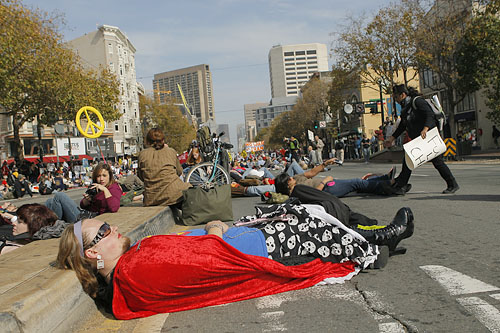 Photo by John Han
According to San Francisco police Sgt. Neville Gittens, the die-in went smoothly. Protestors blocked the lanes for 5 to 10 minutes, and then resumed their march to Mission Dolores Park.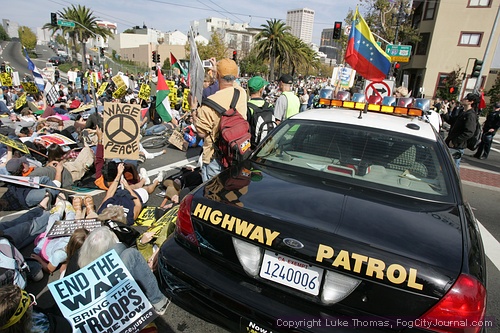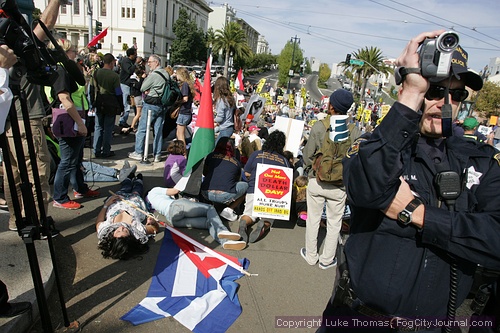 San Francisco Supervisor Tom Ammiano and anti-war protestor Cindy Sheehan spoke at the event, which was endorsed by the San Francisco Board of Supervisors.
Police Sgt. Steve Mannina said there were no arrests made during the protest and no reported injuries.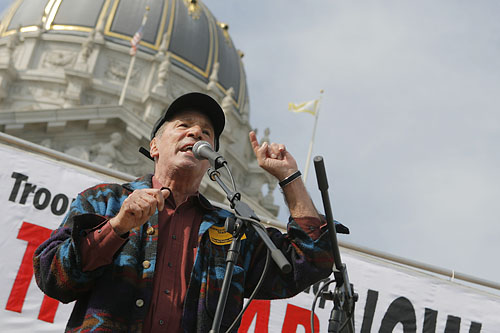 Supervisor Tom Ammiano
Photo by John Han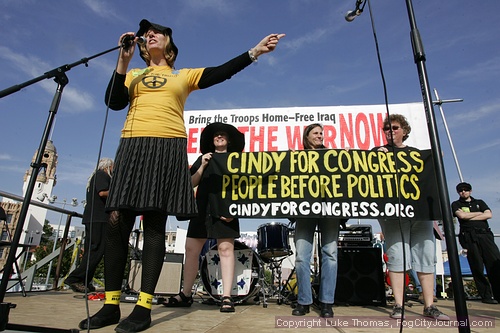 Cindy Sheehan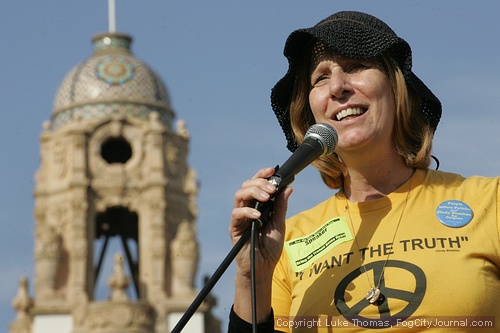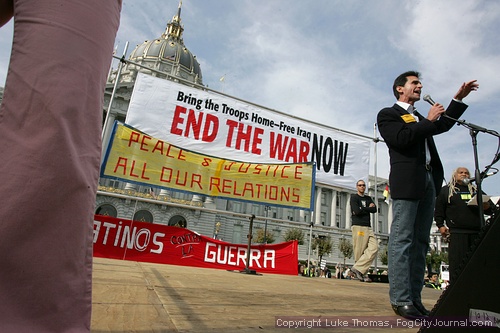 Assemblymember Mark Leno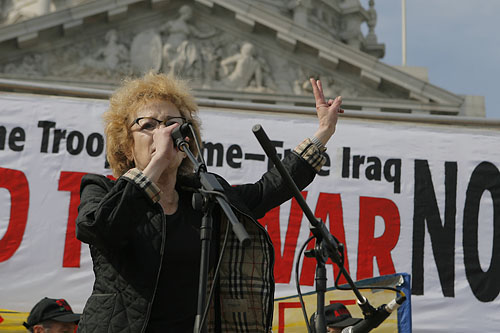 Senator Carole Migden
Photo by John Han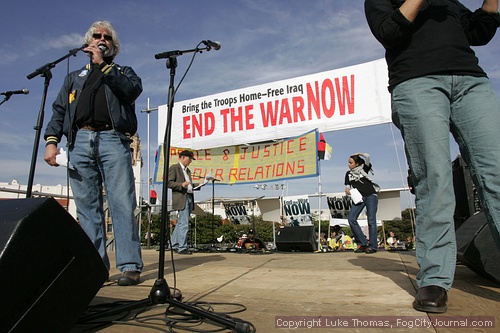 Tim Paulson, San Francisco Labor Council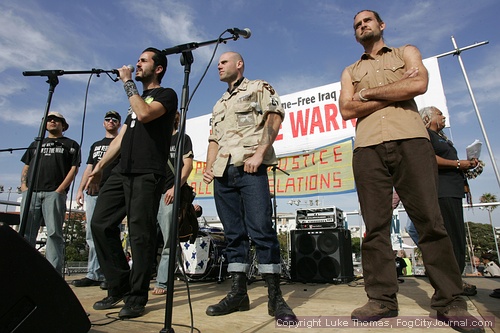 Veterans against the war in Iraq and Afghanistan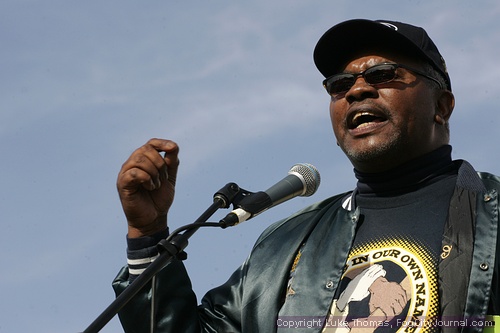 Clarence Thomas, past secretary-treasurer of the International Longshore
and Warehouse Union Local 10.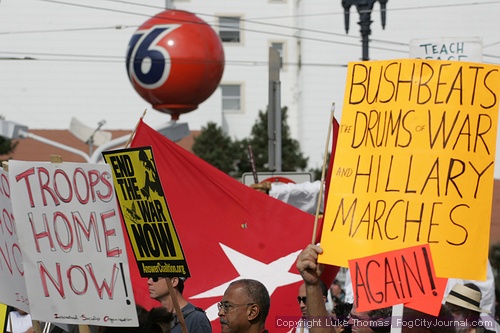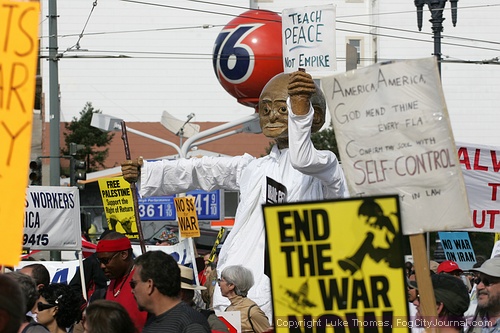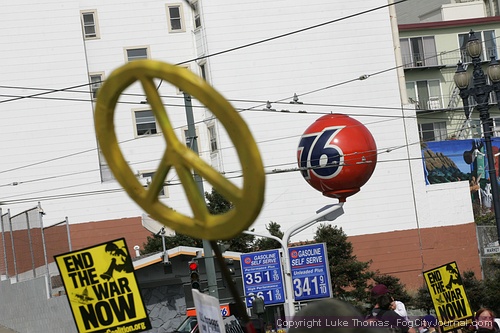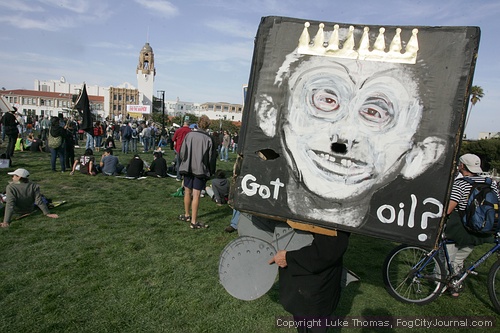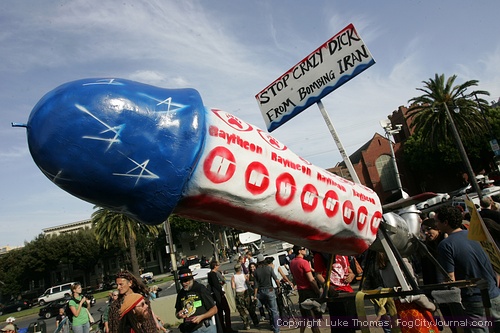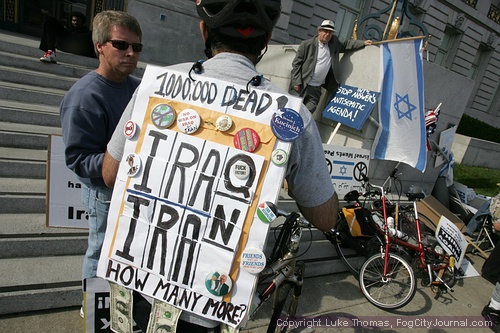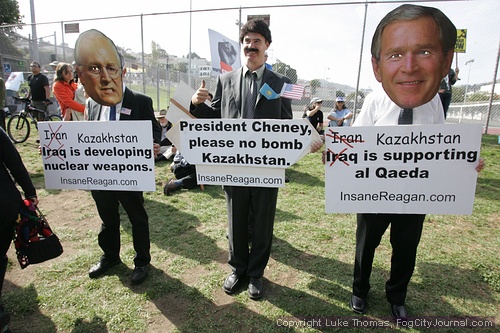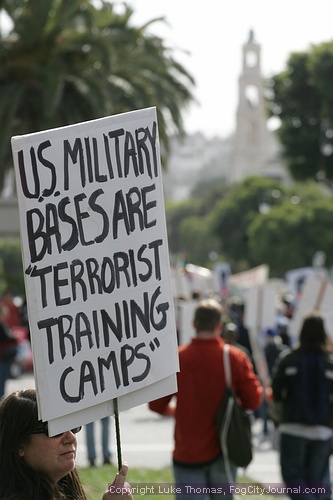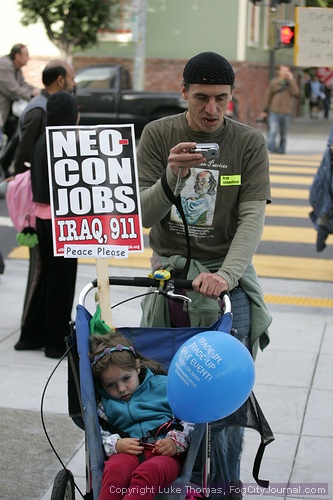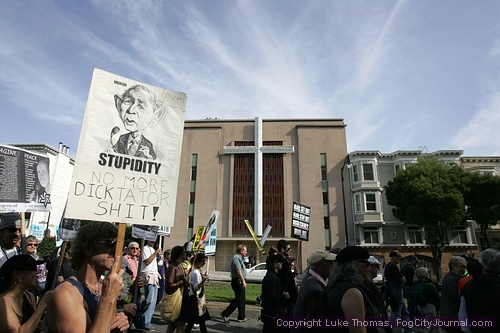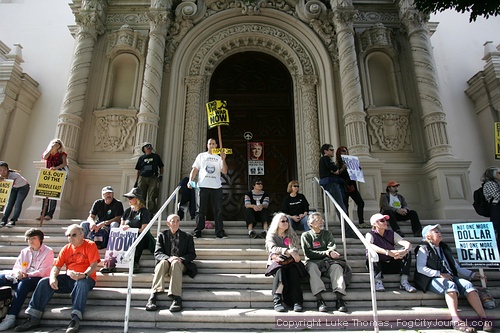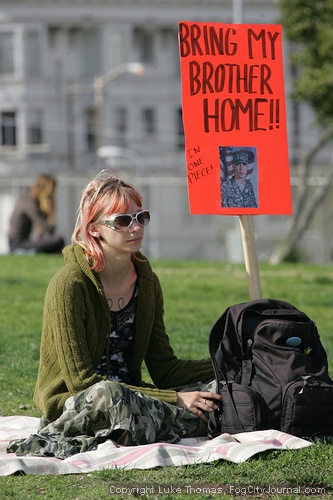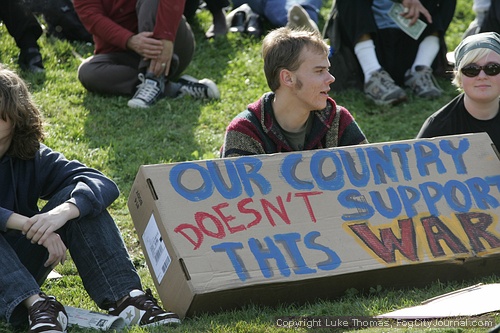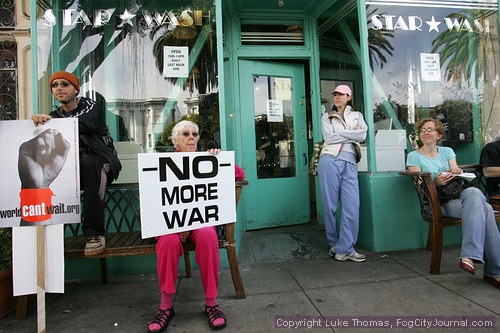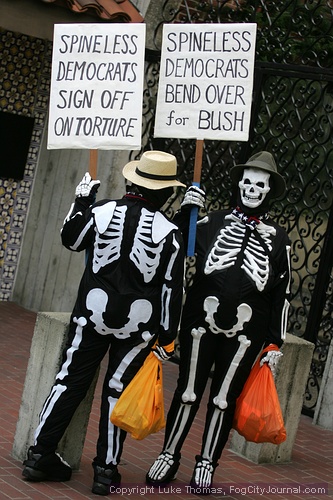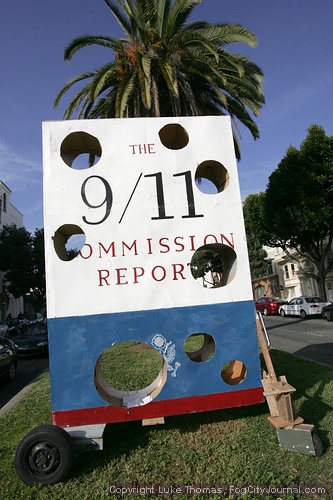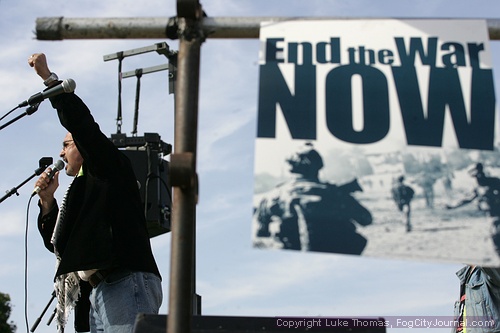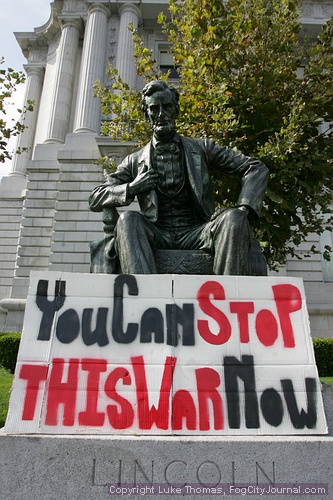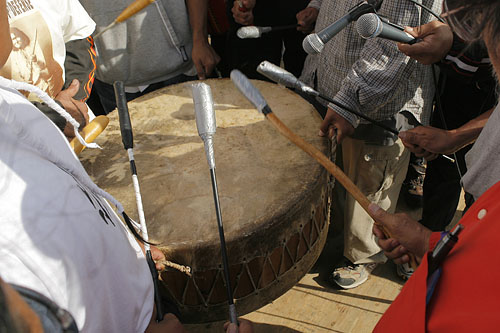 Photo by John Han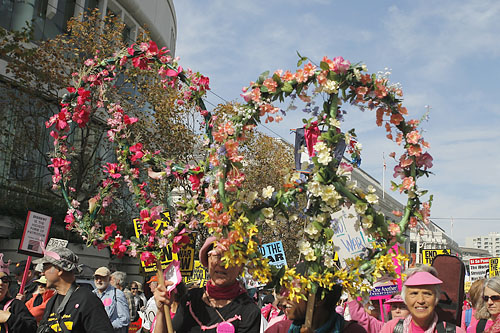 Photo by John Han
Copyright © 2007 by Bay City News, Inc. -- Republication, Rebroadcast or any other Reuse without the express written consent of Bay City News, Inc. is prohibited.
####