Former Silicon Valley executive sentenced,
fined $15 million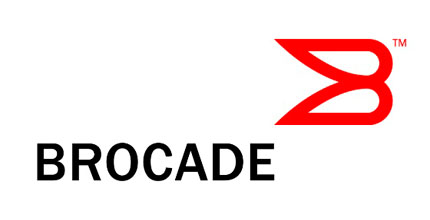 By Julia Cheever
January 16, 2008
A former Silicon Valley executive was sentenced in federal court in San Francisco today to a year and nine months in prison and fined $15 million for fraud and false statements in backdating stock options.
Former Brocade Communications Systems Inc. Chief Executive Officer Gregory Reyes, 45, of Saratoga, was the first corporate official in the nation to go to trial in a stock options backdating case.
U.S. District Judge Charles Breyer said the case was "about lying" and "about the failure of the chief executive officer of a publicly traded company to honestly disclose the financial situation of his company."
Breyer said, "Every time Greg Reyes falsified documents repeatedly over a three-year period he was lying."
Breyer said, "Only a prison term can adequately reflect the need for deterrence" of corporate fraud.
The judge allowed Reyes to remain free while he appeals the conviction and sentence.
Defense attorney Richard Marmaro had asked for a non-prison sentence of one year and one month, to be served in a halfway house or home detention. Marmaro said Reyes was a "good and decent person" who was devoted to the company and its employees and generous to charities.
Prosecutors, who said Reyes "actively and systematically lied" to auditors, shareholders and company directors, had asked for at least two and one-half years in prison, a $41 million fine and $90 million in restitution.
The judge said he was taking account of Reyes' "extraordinary" charitable generosity and giving a lower sentence than he otherwise might have.
Reyes headed San Jose-based Brocade, a data storage networking company, from 1998 to 2005.
He was convicted in Breyer's court in August of 10 counts of securities fraud, conspiracy to commit fraud and making false statements in company records and to accountants.
Backdating, used as a recruitment and compensation tool, enables employees to buy company stock at a lower price and thus a greater profit. It is not illegal in itself, but it is a crime to fail to disclose it as an expense in company records and filings with the U.S. Securities and Exchange Commission.
As a result of a nationwide backdating probe, 150 companies including Brocade restated their financial reports in 2005 and 2006, according to Marmaro.
At least 10 other corporate executives nationwide have been charged with federal crimes related to backdating.
The only others to have been sentenced thus far are four former officers who pleaded guilty to various charges. They were given sentences ranging from probation to a year and a day in prison.
Breyer said those cases were different from Reyes' because those defendants pleaded guilty and cooperated with the government probe.
Another former Brocade officer, former human resources director Stephanie Jensen, 49, of Los Altos, was convicted in Breyer's court in December of conspiracy to falsify company books and falsifying company books. She is awaiting sentencing.
Former McAfee Inc. former general counsel Kent Roberts is awaiting trial in federal court in San Francisco on fraud and false statements charges related to backdating.
Copyright © 2008 by Bay City News, Inc. -- Republication, Rebroadcast or any other Reuse without the express written consent of Bay City News, Inc. is prohibited.
####