Clinton endorses Chavez in San Jose mayor's race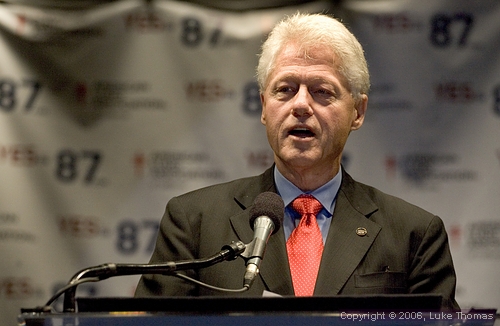 Former President Bill Clinton at a rally in support of Proposition 87 yesterday, today endorsed Cindy Chavez for Mayor of San Jose.
Photo(s) by Luke Thomas
By Jason Bennert, Bay City News Service
November 2, 2006
SAN JOSE (BCN) - Former President Bill Clinton has endorsed Vice Mayor Cindy Chavez in the San Jose mayor's race and has recorded a radio advertisement touting her that began airing today, according to the Chavez campaign.
Clinton has made a number of campaign appearances in California in recent weeks in support of Democratic gubernatorial candidate Phil Angelides and Proposition 87.
"In San Jose, Cindy Chavez is one of the very finest. It's a tough job running a big city like San Jose. Cindy is up for that tough job. She brings people together to get things done. She sees opportunities where other people see only the challenge,'' Clinton says in the radio advertisement.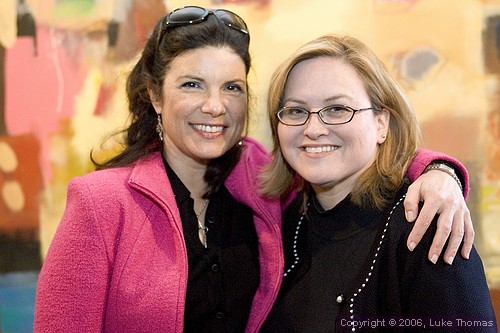 San Jose Vice Mayor and mayoral candidate Cindy Chavez (right) with political campaign strategist Darcy Brown. File photo (5/6/6).
Chavez's campaign could use a boost. According to a poll released this week, Chavez was trailing San Jose City Councilman Chuck Reed by double digits, 35 percent to 47 percent.
Copyright © 2006 by Bay City News, Inc. -- Republication, Rebroadcast or any other Reuse without the express written consent of Bay City News, Inc. is prohibited.
####