Zebra found dead at San Francisco Zoo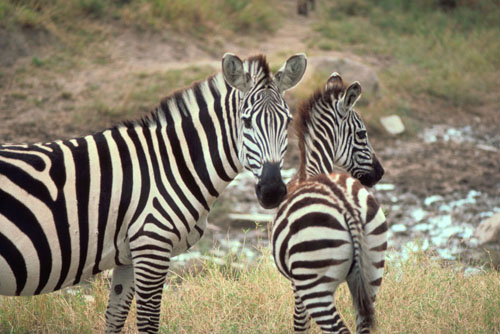 A Grant's Zebra was found dead this morning in a San Francisco Zoo barn.
Photo courtesy Gary M. Stolz for U.S. Fish & Wildlife Service.
By Ashley Wright
January 15, 2008
A Grant's zebra under medical observation since Sunday was found dead in a San Francisco Zoo barn this morning, according to officials.
A veterinarian conducting a check on the zebra, named Lisa, found the animal dead at about 7:10 a.m.
Lisa had been under observation since she was seen salivating in the African Savanna exhibit. She was examined by a veterinarian, treated with medicine, and put in her stall in the Hoofstock Barn, where she was found this morning, zoo officials reported.
Officials will conduct a necropsy on the zebra some time today, spokeswoman Lora LaMarca said. Initial results will likely not be known until Wednesday, she said.
Lisa was born in Feb. 1998 and moved to the San Francisco Zoo one year later.
Copyright © 2007 by Bay City News, Inc. -- Republication, Rebroadcast or any other Reuse without the express written consent of Bay City News, Inc. is prohibited.
####