State high court upholds restitution
for drunk driving widow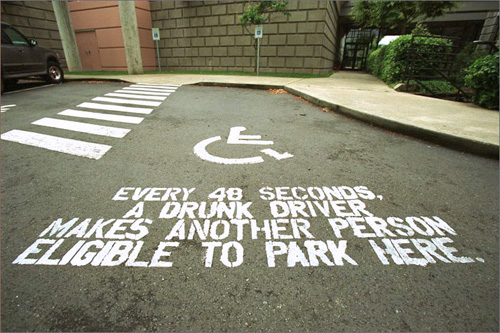 Photo courtesy adgoodness
By Julia Cheever
November 27, 2007
The California Supreme Court ruled yesterday that trial judges have the power to order convicted killers to pay restitution to the spouses of their victims for loss of support.
The court issued the decision in San Francisco in a Riverside County case in which a widow sought economic restitution from a man who killed her husband in a drunken driving incident in 2003.
The panel upheld a trial judge's order that Charles Giordano must pay $167,712 in restitution to Patricia Armstrong, whose husband, Kenneth Armstrong, a roofing supervisor, was hit and killed by Giordano while driving under the influence of alcohol.
Giordano pleaded guilty to vehicular manslaughter and was sentenced to four years in prison in addition to being ordered to pay the restitution.
The high court said by a 6-1 vote that a state law on victim restitution encompasses compensation for loss of future support.
The panel rejected Giordano's argument that the law should cover only past losses up until the time of a restitution hearing.
Justice Carlos Moreno wrote, "We hold that a surviving spouse may receive as direct restitution the amount of lost economic support incurred due to a criminal act that resulted in the death of his or her spouse."
Copyright © 2007 by Bay City News, Inc. -- Republication, Rebroadcast or any other Reuse without the express written consent of Bay City News, Inc. is prohibited.
####