Hsu defense motions denied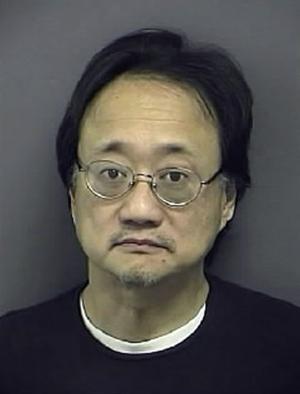 Norman Hsu
By Caitlin Cassady
January 4, 2008
Judge Stephen Hall today denied two defense motions from Democratic fundraiser Norman Hsu's attorneys to drop charges in a 1991 case that charged Hsu with defrauding around 20 investors of nearly $1 million, which carry a three-year sentence.
Attorney James Brosnahan said that the fact that the case is being tried 15.5 years after the original trial date is "not an irrelevant matter."
Brosnahan stated that Hsu has a right to a speedy trial and is arguing that the matter be dismissed so that Hsu can go to New York where he is facing federal charges.
Defense attorneys have also filed motions that Hsu's previous no-contest plea be withdrawn on the grounds that the sentencing judge who accepted the plea has since retired.
Hall said that the fact of the matter is Hsu's decision to flee caused all of the delays, and those delays "weigh heavily against him."
The defense has also filed motions requesting that Hsu's $2 million cash bail that was forfeited when he failed to appear at a Sept. 5, 2007, hearing be returned. Hall will be ruling on that later today, as well as deciding whether to sentence Hsu today to three years in state prison.
State prosecutors described the case as a Ponzi scheme involving the sale of latex gloves that defrauded about 20 investors of nearly $1 million. Hsu had originally faced 16 counts of grand theft and pleaded no contest to one count in 1991, later failing to appear for his sentencing in 1992, where he faced up to three years in state prison.
After 15 years on the lam, Hsu was booked in San Mateo County on Aug. 31, but failed to show up for his Sept. 5 hearing. Judge Stephen Hall issued an arrest warrant and forfeited the $2 million bail that Hsu had posted. Hsu was arrested Sept. 6 in a Colorado hospital where he was taken after having a medical attack on an Amtrak train. He was later returned to San Mateo County where he has been in jail on a no-bail status.
In a separate federal complaint unsealed Sept. 19 by the U.S. Attorney's Office in New York, Hsu is charged with $60 million Ponzi scheme involving high-end apparel from China. That case is expected to pick up upon resolution of Hsu's San Mateo County case.
Hsu is estimated to have personally contributed at least $260,000 to the Democratic Party, and reportedly raised larger sums by bundling contributions from other donors, including $850,000 for U.S. Sen. Hillary Clinton, D-N.Y. Clinton's presidential campaign has since returned the money.
Copyright © 2007 by Bay City News, Inc. -- Republication, Rebroadcast or any other Reuse without the express written consent of Bay City News, Inc. is prohibited.
####