Democratic fundraiser Hsu
charged in $60 million fraud scheme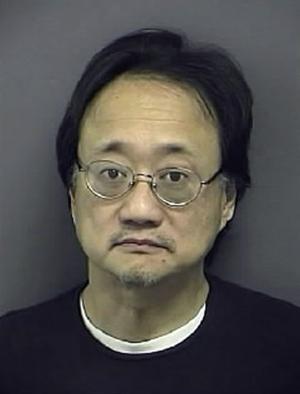 Norman Hsu
By Ari Burack
September 20, 2007
With proceedings underway to extradite former fugitive Democratic fundraiser Norman Hsu back to California, the U.S. Attorney's Office in New York today separately charged Hsu with defrauding investors out of millions of dollars and violating federal election law.
U.S. Attorney for the Southern District of New York Michael Garcia alleged a "massive Ponzi scheme" by Hsu defrauded U.S. investors out of $60 million. Hsu was also charged with violating federal campaign finance laws by contributing to various political campaigns using other people's names.
It was anticipated that the San Mateo County Sheriff's Office would retrieve Hsu from Mesa County Jail in Colorado today to be sentenced for a 1991 conviction for grand theft.
Hsu, 56, failed to show up for his sentencing hearing in 1992, but after finally turning himself in to authorities in Redwood City on Aug. 31, he posted $2 million cash bail and then skipped out on a Sept. 5 court hearing.
The next day, Hsu was found ill on an eastbound train from Emeryville and was admitted to St. Mary's Hospital in Grand Junction, Colo. Hospital officials refused to discuss his condition.
His lawyer said Hsu had been under "enormous, and perhaps, unbearable" strain. He was released from the hospital Sept. 12.
Hsu is estimated to have personally contributed at least $260,000 to the Democratic Party, most since 2004, and reportedly raised larger sums by bundling contributions from other donors.
Recipients included U.S. Sens. Hillary Clinton, D-N.Y., Barack Obama, D-Ill., Dianne Feinstein, D-Calif., John Kerry, D-Mass., and Edward Kennedy, D-Mass.
Last week, Clinton's presidential campaign spokesman announced the campaign would return about $850,000 in contributions raised by Hsu from some 260 donors, and promised to conduct criminal background checks on future fundraisers.
Copyright © 2007 by Bay City News, Inc. -- Republication, Rebroadcast or any other Reuse without the express written consent of Bay City News, Inc. is prohibited.
####