Leno introduces airline passenger 'Bill of Rights'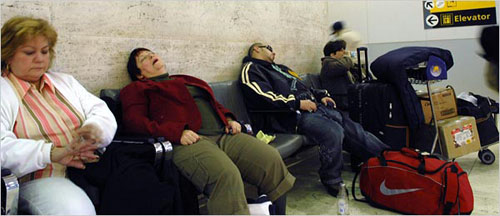 By Caitlin Cassady
February 13, 2008
A San Francisco assemblyman introduced legislation today at San Francisco International Airport that would require airlines to provide things like adequate food and water, fresh air and sanitary restrooms for passengers who are stranded on planes for at least three hours.
Assemblyman Mark Leno, D-San Francisco, announced the introduction of the Airline Passenger 'Bill of Rights' while flanked by passengers who have been stranded for hours on planes, members of the Coalition for an Airline Passenger Bill of Rights and medical experts.
Leno said travelers "should not have to relinquish access to basic human needs when they board an airplane."
Kate Hanni, founder of the coalition, originally lobbied Congress to pass a bill stating that airlines have to adequately provide for passengers who get stuck on planes, like she and her family were in December 2006. When she met with resistance from Congress she went to the state level, asking legislators to pass similar laws.
Airlines need to change these unsafe practices, she said. "There have been deaths due to strandings."
Hanni's son Landon described this morning the 13 hours he and his family spent on a plane as "absolutely horrible."
Assembly Bill 1943 is modeled after legislation that was passed in 2007 in New York.
"I hope this bill will end the disrespect and abuse by the airlines," Leno said.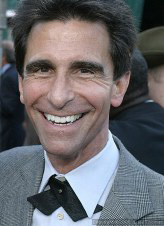 Assemblymember
Mark Leno.
--
####