U.S. Senator Boxer to visit MacArthur Maze site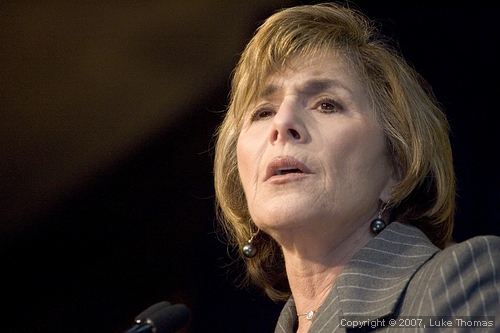 U.S. Senator Barbara Boxer announced yesterday she will visit the site of the MacArthur Maze sectional collapse on Friday and will be joined by U.S. Secretary of Transportation Mary Peters. File photo.
Photo(s) by Luke Thomas
By Lara Moscrip

May 1, 2007
U.S. Senator Barbara Boxer said today she will make a visit later this week to the portion of the MacArthur Maze that collapsed after a fuel tanker crashed and ignited Sunday morning.
Boxer will be joined by U.S. Secretary of Transportation Mary Peters and members of the California congressional delegation on the Friday visit, according to a statement from Boxer's Web site. Boxer spent part of today in a conference call with Peters and the head of the Federal Highway Administration, Richard Capka.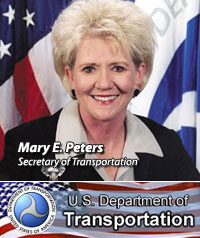 Boxer also called Gov. Arnold Schwarzenegger and thanked him for his emergency declaration, which she noted is important in rebuilding the freeway. According to Boxer, federal law provides for 100 percent reimbursement of emergency repairs accomplished in the first six months after a disaster occurs.
"We are facing a critical transportation situation, but I want to assure the people of the Bay Area that their state and federal leaders are working together to immediately tackle this crisis. I am pleased that Secretary Peters and I will be on site together this Friday to personally survey the damage and get things moving at the federal level as quickly as possible," Boxer said.
The tanker that caused the destruction was carrying about 8,600 gallons of gasoline and was headed westbound on Interstate Highway 80 toward southbound Interstate Highway 880 when it crashed and set off a blaze so intense that a stretch of the I-80 to Interstate Highway 580 connector, above the ramp, gave way and tumbled onto the roadway below.
According to the California Department of Transportation spokesman Jeff Weiss, Caltrans public information officers will be at the scene at 5 a.m. Tuesday to answer media questions about the demolition work that is expected to be completed by that time.
According to Weiss, it has been difficult for engineers to get a good look at the I-880 connector, as it had large pieces of steel and concrete hanging from the twisted I-580 connector above. With the work to remove the upper deck complete by Tuesday morning, it will be possible to make a more complete assessment of the I-880 connector.
According to Weiss, it's likely the lower I-880 connector will re-open before the I-580 connector will be ready for traffic.
Copyright © 2007 by Bay City News, Inc. -- Republication, Rebroadcast or any other Reuse without the express written consent of Bay City News, Inc. is prohibited.
####