City leaders ask lenders to sign homeowner loan agreement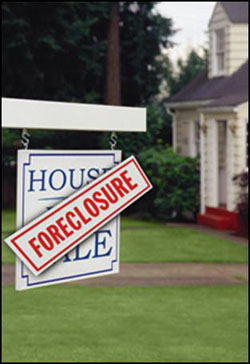 Photo courtesy
Los Angeles Dept. of Consumer Affairs
By Maya Strausberg
November 30, 2007
San Francisco government officials yesterday have asked several major financial institutions to sign an agreement detailing steps aimed at preventing an increase in foreclosures and mortgage defaults.
Mayor Gavin Newsom said a large number of San Francisco homeowners who signed on to two-year fixed loans in 2004 and 2005 have seen their loans mature in 2006 and 2007. He warns that the teaser rates jump suddenly and ultimately results in people losing their homes.
The agreement put forth asks mortgage lenders to pledge to reinstate the original interest rate for the remainder of the life of a homeowner's loan or at least five years for homeowners who have made timely payments.
The agreement was sent in letter form Monday from Newsom, Assessor-Recorder Phil Ting, Supervisor Sophie Maxwell, Supervisor Tom Ammiano and Treasurer Jose Cisneros. The institutions were given until Friday to sign the agreement.
At the state level yesterday, Gov. Arnold Schwarzenegger announced a $1.2 million campaign to educate homeowners about options that can help them avoid losing their homes to foreclosure.
The campaign urges borrowers to work with lenders and nonprofit housing counselors before foreclosure. The message will be spread by working with local leaders and organizations like churches and community groups.
"Our message is that lenders are willing to work with borrowers on finding a solution. But right now we are seeing homeowners who are afraid to even talk with lenders," Schwarzenegger said in a written statement.
"In fact, loan officials have not been able to reach borrowers in more than half of all foreclosures," he said. "Some of these homes could have been saved, so seek out a solution now before it is too late."
Paul Leonard of San Francisco's Center for Responsible Lending said low standards for obtaining loans has also been an issue.
Leonard and Ting agreed it is a problem when lenders no longer ask for proof of income.
The proposed agreement asks lenders to originate loans only when a borrower's ability to repay is fully considered.
The institutions that sign the agreement must also report on their loss mitigation outcomes to date beginning Friday and, from then, on a monthly basis.
Maxwell helped create the agreement because of "predatory lending" that has affected her district of largely low-income families.
"Homeowners in the southeast part of San Francisco are more likely to receive riskier, more expensive loans than residents in other areas of the city," Maxwell said in a prepared statement.
Maxwell is working with a task force that she called a fair lending working group. Over the next 35 to 40 days, members of the group will come up with possible solutions to the home loan crisis, including possible legal action if necessary.
Although Newsom and Ting admitted they don't expect lenders to be eager about signing the agreement, they said they want the institutions to realize that loan modifications are cheaper for them than foreclosures. They also hope the agreement will open up dialogue between lenders and the city.
The agreement was sent to nine institutions including Bank of America, Countrywide Financial Corp., Citigroup, Washington Mutual Inc., HSBC Bank, Patelco Credit Union, Wells Fargo, US Bank and the California Bankers Association.
The number of Trustee Deeds Upon Sale, the documents recorded with the Recorder's Office once a foreclosure has occurred, has increased in San Francisco almost 250 percent from last year, according to the mayor's office. Although the numbers haven't been as bad as other cities in the Bay Area, Newsom said what is occurring in those cities is an indication of what could be in San Francisco's future.
"What happens in Oakland or Fremont matters greatly to what happens in San Francisco," he said.
Copyright © 2007 by Bay City News, Inc. -- Republication, Rebroadcast or any other Reuse without the express written consent of Bay City News, Inc. is prohibited.
####